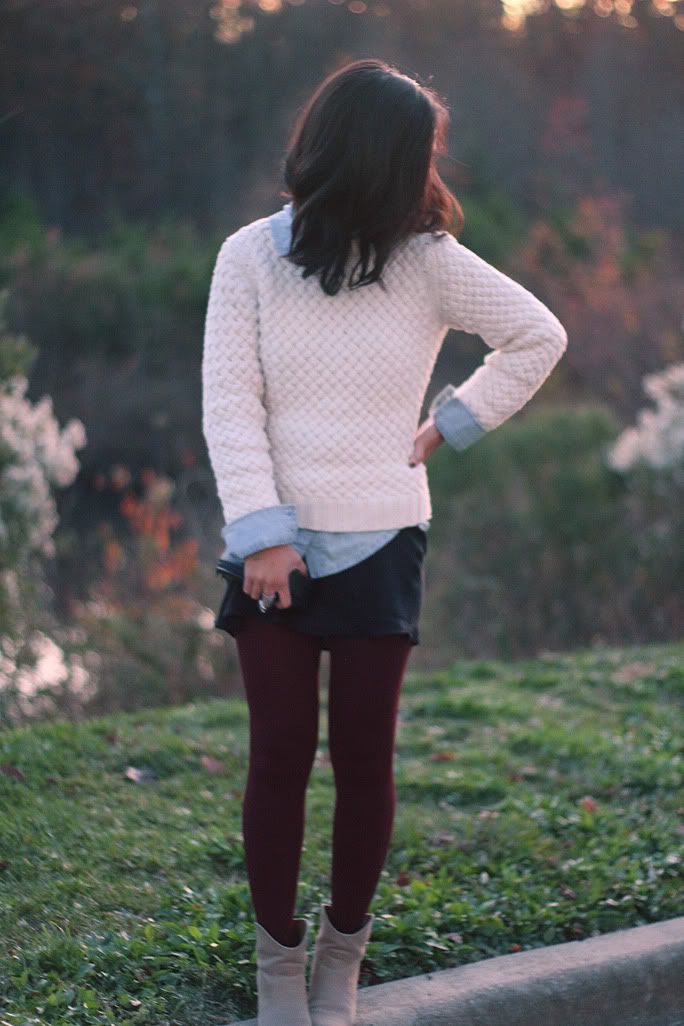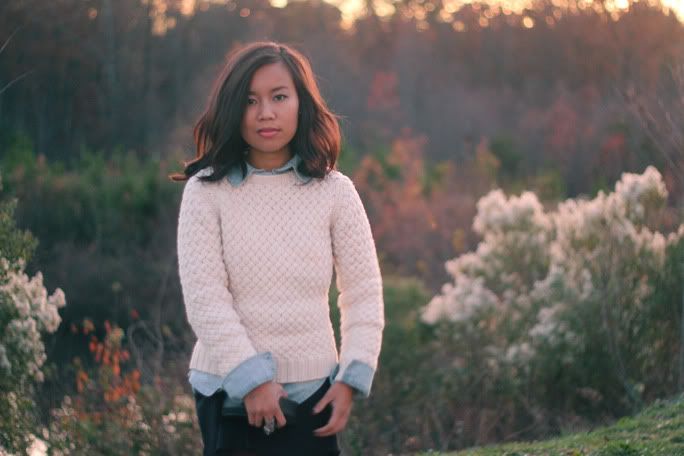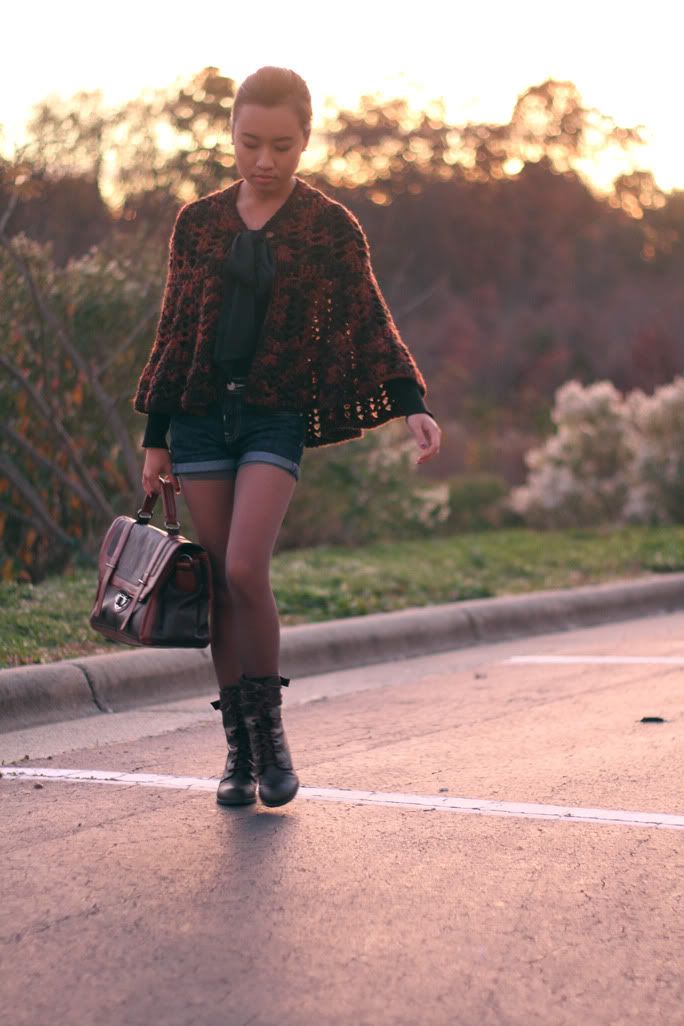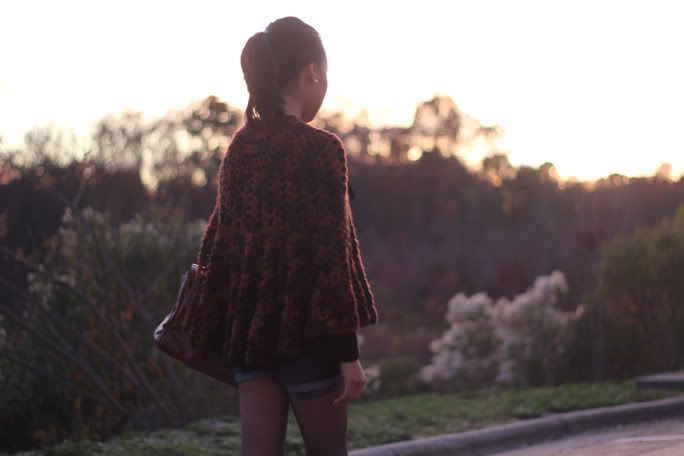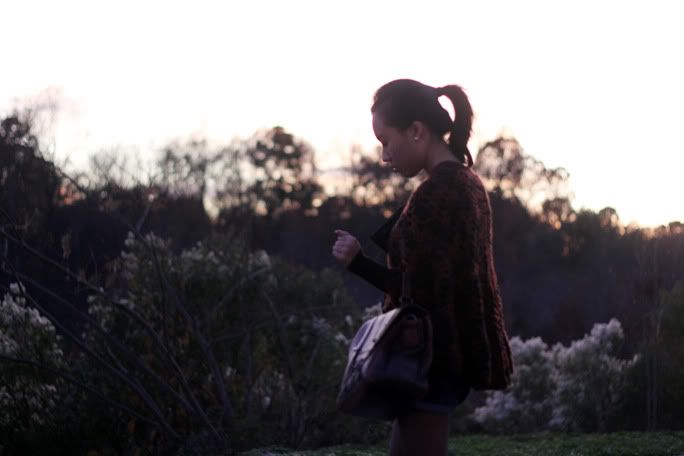 Denim Top: French Connection (similar @
Mossimo
), Sweater: Hand-me-downn (similar @
Motel
), Burgundy Tights:
DKNY
, Boots: Urban Outfitters
Happy Thanksgiving Day everyone! First off, I want to thank YOU, readers, for stopping by! You give me motivation to keep my blog going! So I really appreciate that! There are actually plenty of things I am thankful for each and every day and I sincerely mean that! I am thankful for my supportive family, a loving bf, beautiful friends, wonderful opportunities and the LIFE that I am living (to sum it up)! This is one of my favorite holiday because as humans, the one special ability that we have is that we can reflect. Thanksgiving allow us to reflect on our life and the things we are thankful for. That's what makes this holiday so meaningful for me. So what about you? I'm sure there are many things you are thankful for as well! What are a few of them?
Also, since midnight is the start of Black Friday, are you getting a heads start on your Christmas to-do/buy list? I know I am! I know it's especially hard when it comes to purchasing presents for that special someone. Luckily,
Jac5
has made my life much simpler this year by gifting me an item of my choice from their site!
Jac5
is a premium, modern luxury underwear brand for men that is comfortable and stylish with a sense of humor. Since my bf is the more comfortable type vs. the stylish type, I decided to pick something that's a bit safer. Something I think he will enjoy wearing. I chose the
Loyal/Check Boxer
in black. I think this will be a great mini present for him for the holiday! Thanks Jac5!