I recently was criticized for an outfit (my blue pleated skirt) I wore and I would like to take a quick moment to defend why I wear what I wear like the way I would defend my designs. I want to thank you for your comment and for being honest with me. I am not offended in any way but since the person had left an anonymous comment, there is no way I can respond to them personally. Since I want my readers to understand me, and in case others may question and wonder why I dress the way I do, I want to explain myself. First of all, the way I dress does not depict the things I design. This means that if I wear something, that does not mean that I will design something similar. The things I wear are sometimes an experimentation. I dress for various reasons. Most of the time, I experiment and when we experiment, we don't always get the best results. I also dress to express my mood or even the weather. Or I may not even have a reason and just wear things just for the heck of it! It is hard to please everyone. I do not regret the choices I've made with the things I decide to wear because I don't want that to limit me. Yes, I may have made bad choices but no, I do not regret them.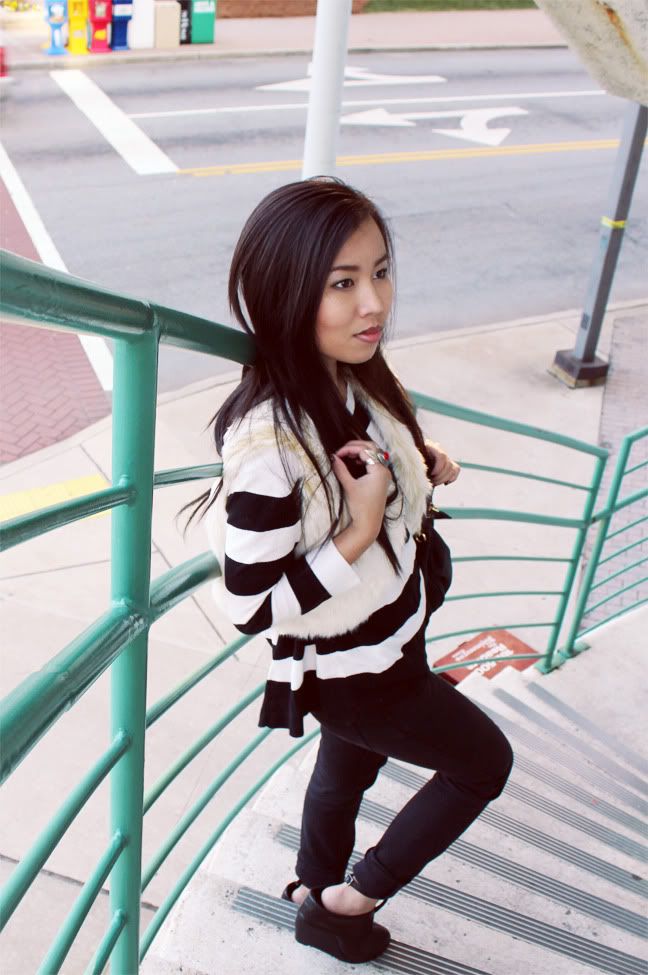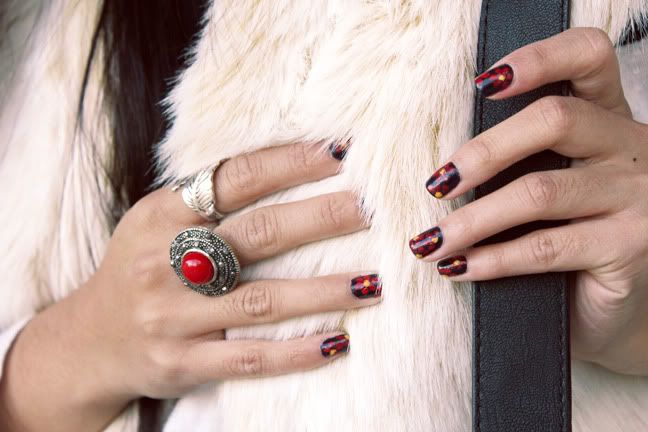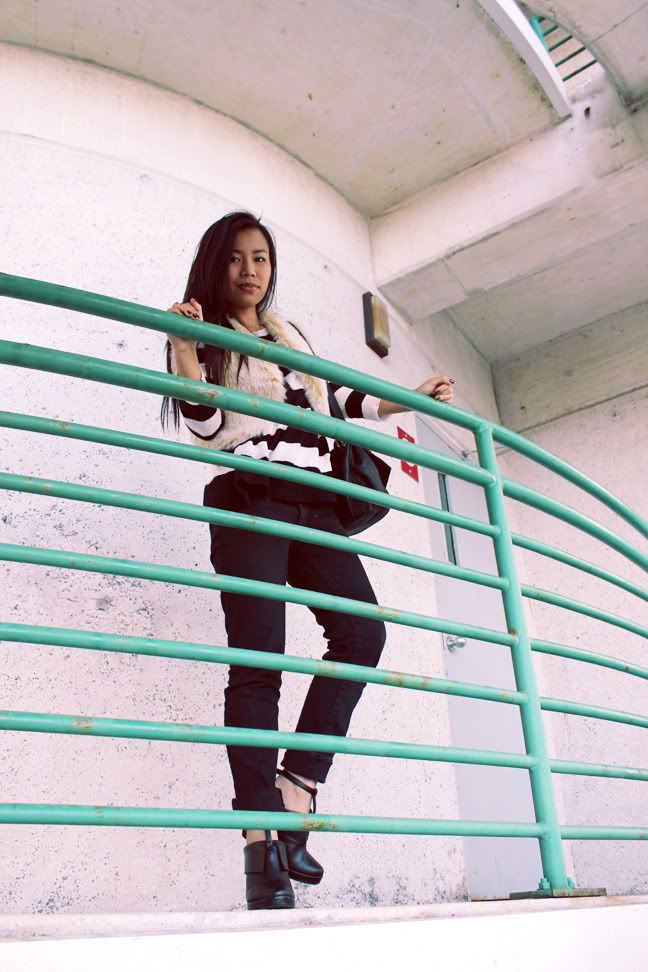 Thanks again to my friend, Uyen Dinh, for taking these photos. She's a great photographer!
It's been a long time since I've painted my nails and when I do have time, I want to spend some time making it pretty! I'm such a girly girl. I wanted to make floral prints on my nails since Spring is just around the corner!
This is going to be a long week before Spring break starts! What a bittersweet feeling. I hope this week goes by as fast as possible!