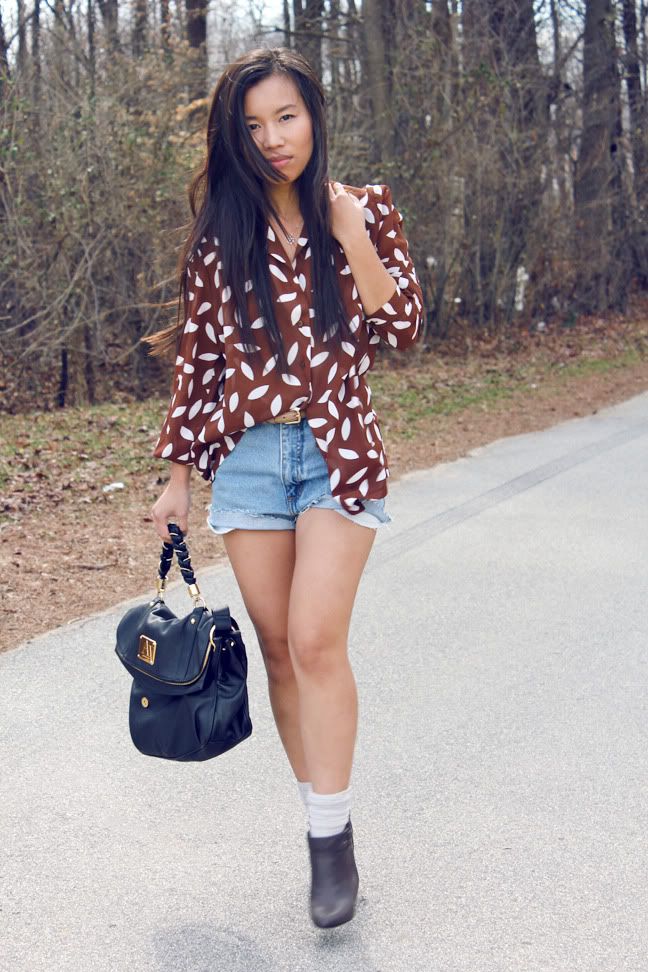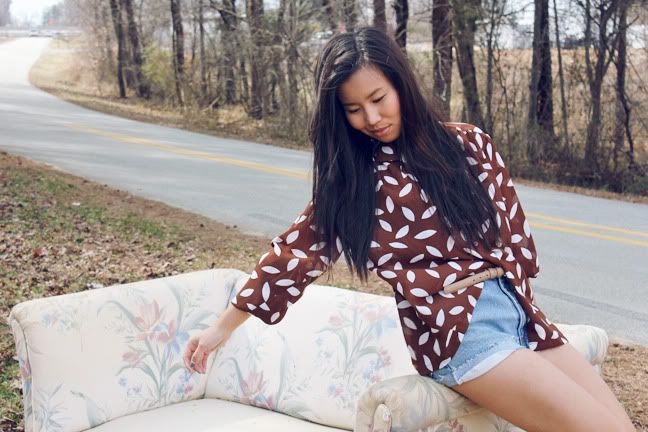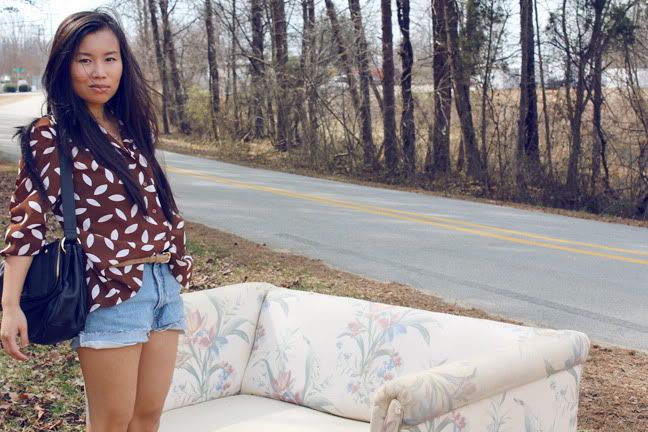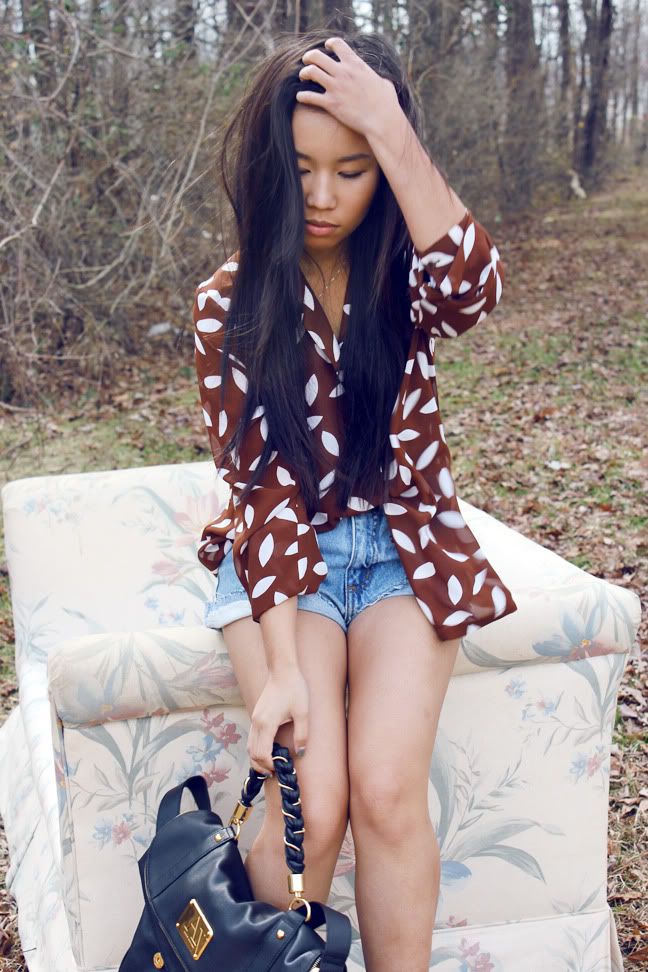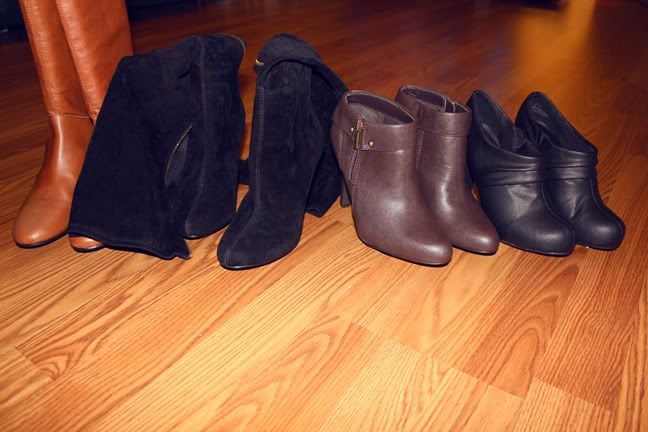 Today was a high of about 75 degrees and the entire town couldn't wait to enjoy such beautiful weather (counting down till Spring break!). So I instantly wanted to pull out my pair of DIY denim. Although I had some strange glares here and there during the morning but I'm sure those same people soon found that I wasn't too crazy once the sun came beaming down. This vintage blouse was purchased at
Design Archives
. A wonderful shop to find all sorts of vintage goodies. When my mother noticed that I had purchased these blouses, her first response was, "Why are you wearing old ladies tops? You know I have a ton of these in my closet." My mother has a bunch of great stuff in her closet but she never wears any of them so now, we are officially sharing clothes :) I really like these sheer blouses. They are so comfy and great for the summer's heat.
Here's my latest shoe purchases. I absolutely cannot wait to wear those black thigh-high Steve Madden boots! It was such a good sale! My house is filled with shoes and no place to store them. I think we have enough shoes for 3 full closets. But that's not a reason to stop. Maybe a yard sale over the summer?
P.S.
Oh, and about the couch, I found it randomly laying on the side of the road.