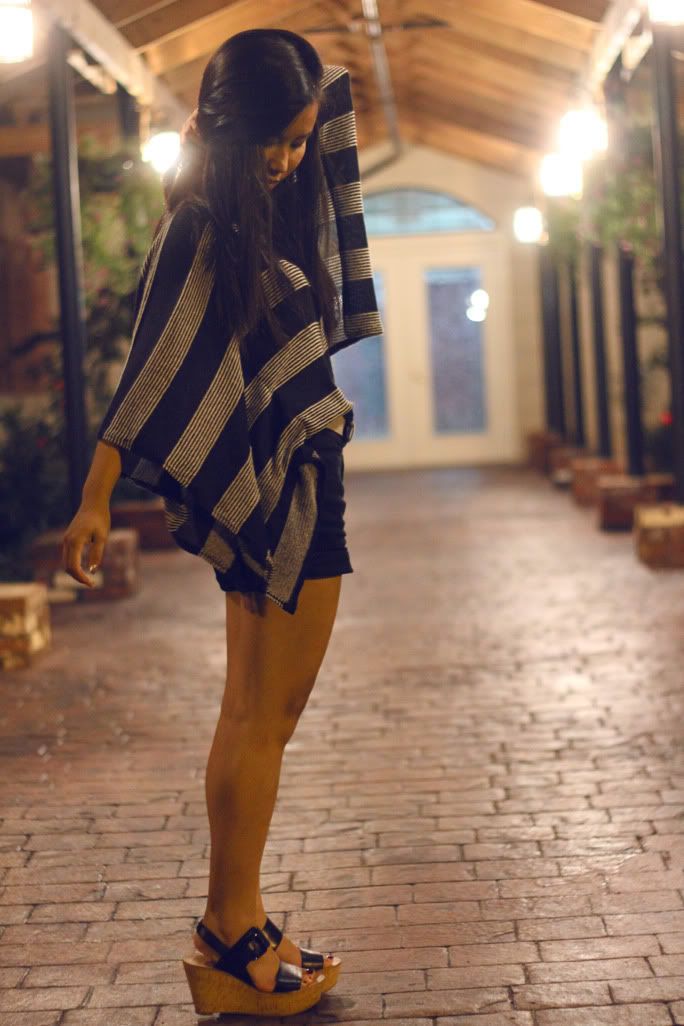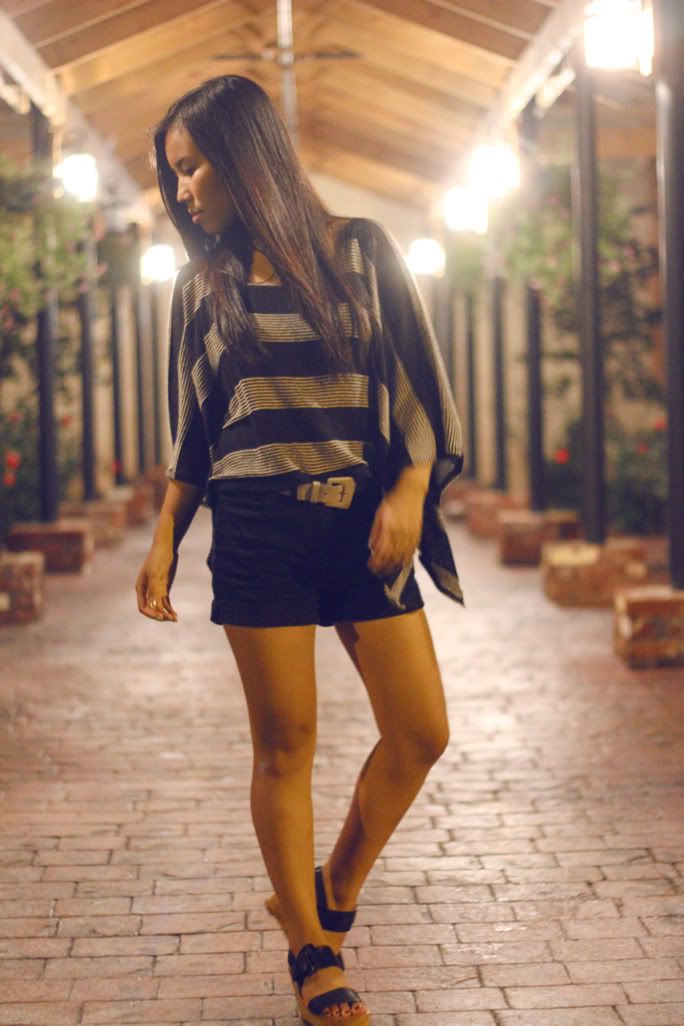 This classic song is always so nice to listen to and kind of appropriate for these images since for the first time, I've attempted to take these photos at night. It was pretty cloudy last night so the moon wasn't as bright. Is anyone else tired of this gloomy weather? I don't think there's been a day, in the past 2 weeks, that it hasn't rained. It's currently storming outside and I am not looking forward to my drive this morning.
I've been wanting to wear my shorts before it starts getting too cold. To transition into the new change, I like to pair my shorts with a knit top. The knit top here is a very simple design but fun to wear!
Please excuse the poor image quality as it was late and pictures turned out very grainy and blurry.