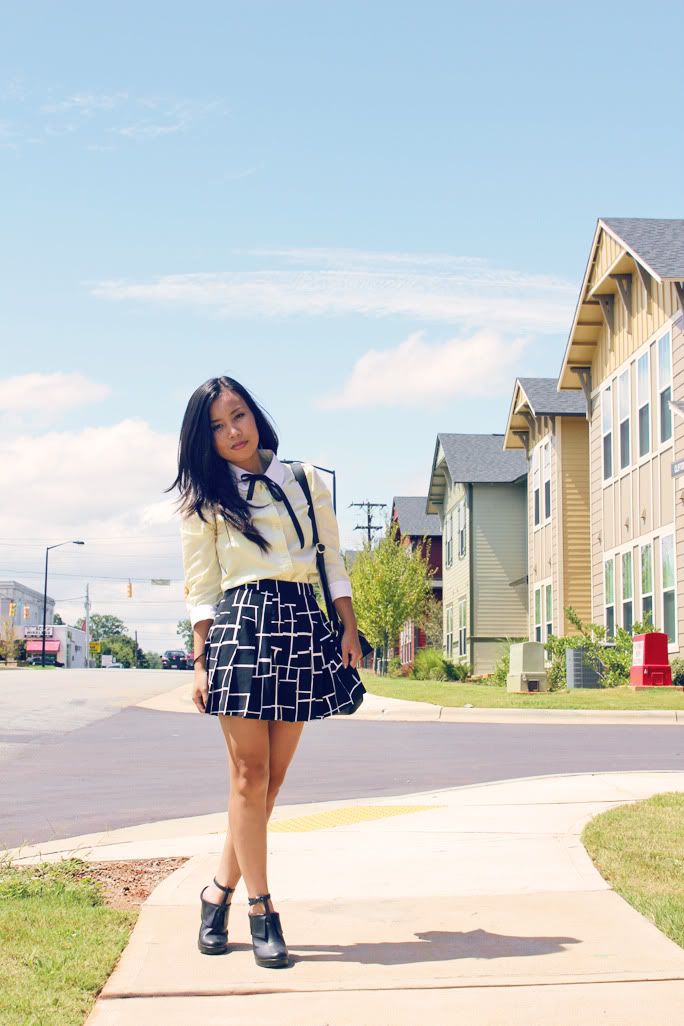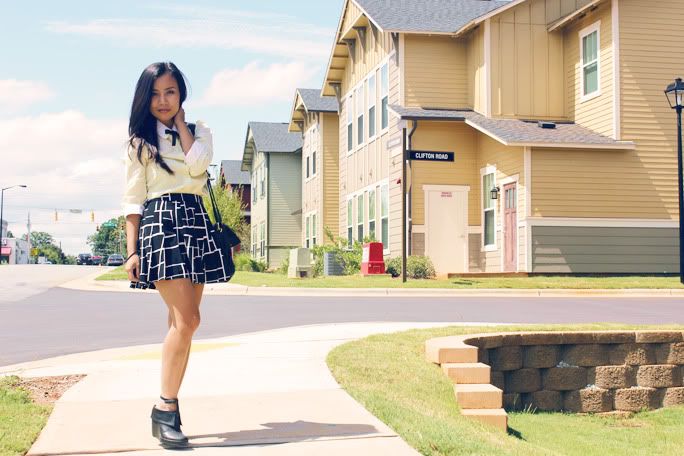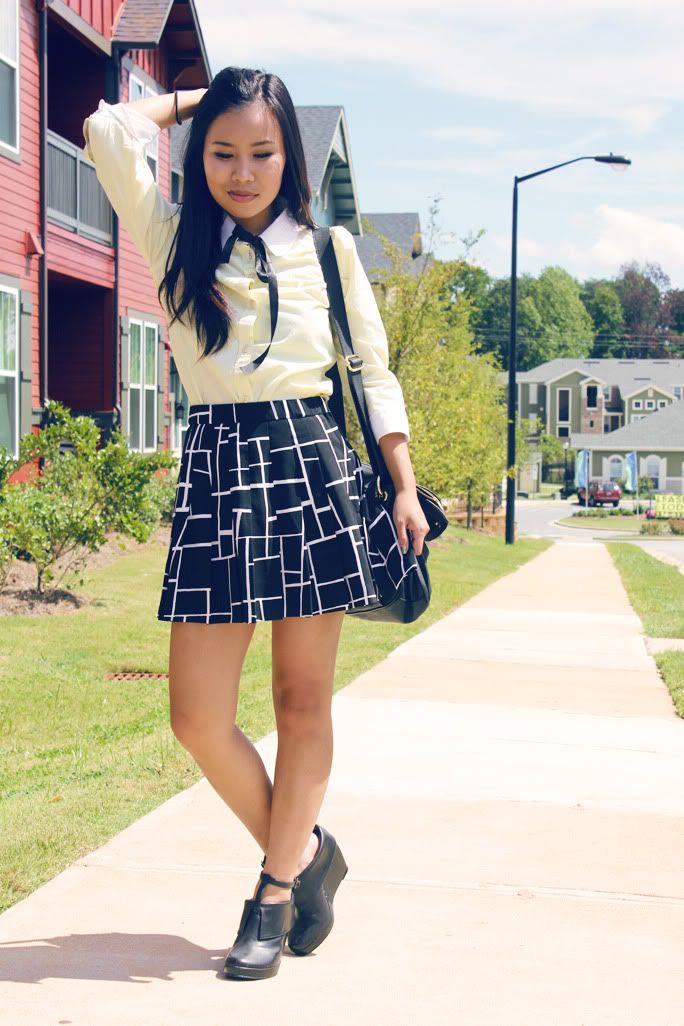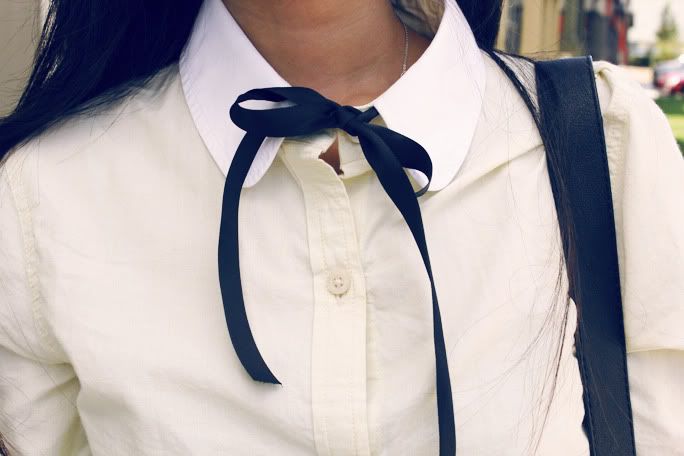 Blouse: Levi's, Bag: Armani Exchange, Skirt: Unknown, Shoes: Urban Outfitters
This was an outfit worn last week during one of my busiest days! Went to class, headed straight to work, then we had our first THREADS (which is the Consumer, Apparel, & Retail Studies student organization at our University) meeting that ran close to 9PM that night. I stayed up the rest of the night till morning finishing a sewing project. Pursued the next day as a zombie with 1 hour of sleep total! I am happy to say that I've made it through alive!
So many things has happened throughout this week. Today marks the 10th year since 9/11. I get asked many times, "Where were you at on 9/11?" I recall being in english class in the 6th grade when the school announced that it was shut down. I can't believe it has been that long ago. My thoughts go out to those who were affected by 9/11.
Then there's NY Fashion Week! I've been trying to keep myself updated but with my tight schedule, it's a bit tough. My favorite so far is Jenni Kayne's Spring 2012 RTW. Who was your favorite? Please feel free to share because I would love to take a look at your picks since I haven't seen them all!
P.S. Happy Moon Festival Day to those who are celebrating!