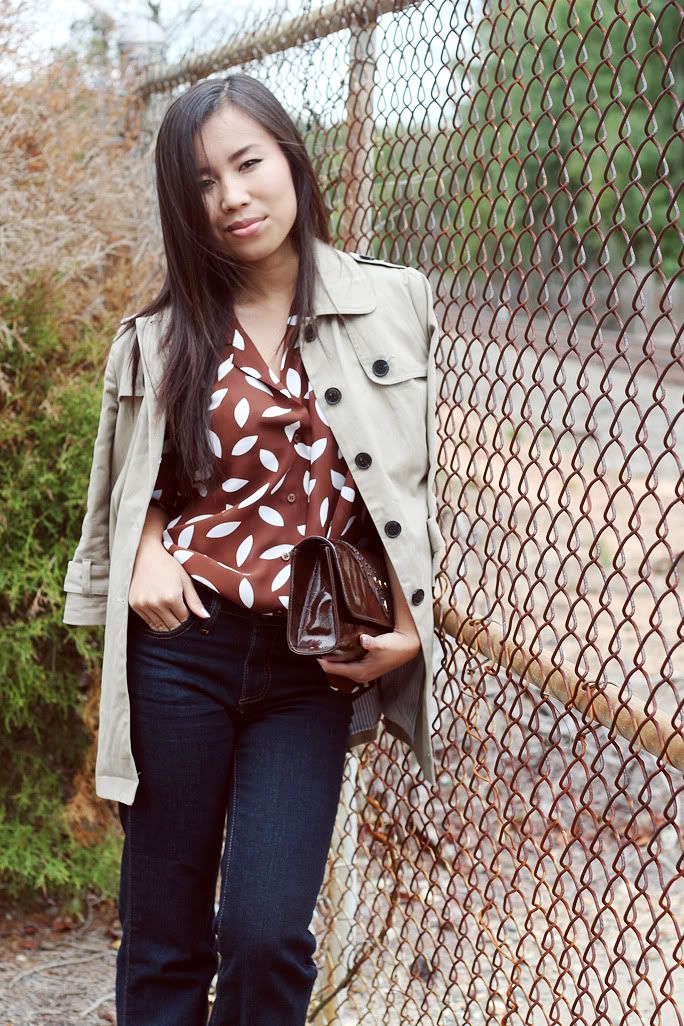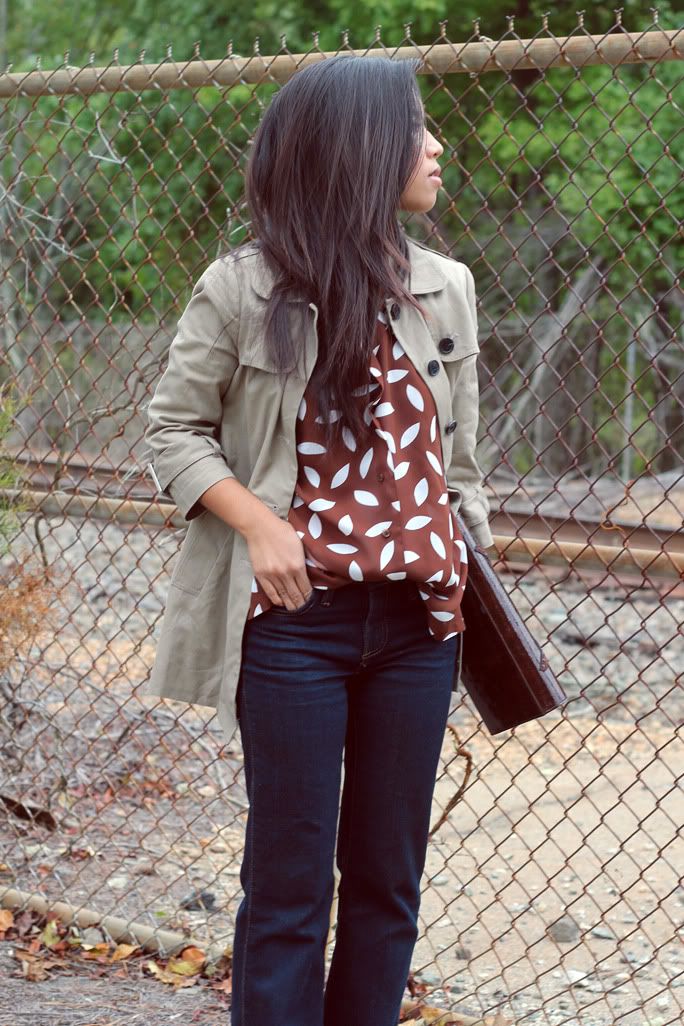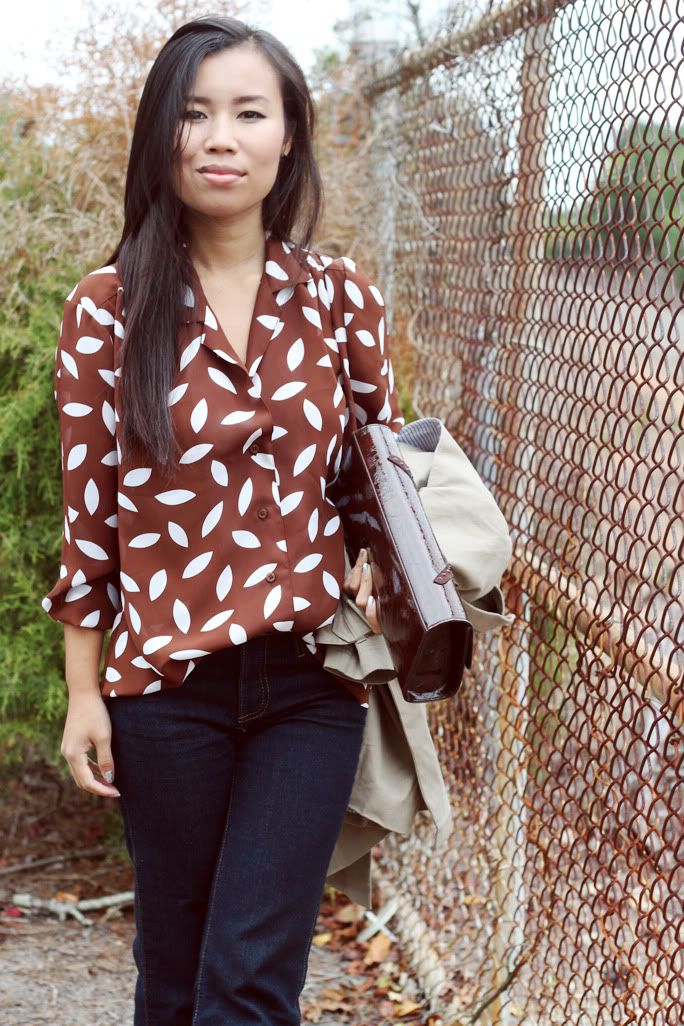 Trench coats are always "in" and can easily be incorporated into just about every outfit!
The drastic weather change over the weekend has hit me by surprise! I have prepared myself for Autumn-wear but was definitely not ready for 96 degrees F weather one day turning into 60 degrees F high the next! I found myself sneezing but luckily I wasn't sick *knocks on wood*. I know that all of you fashionistas are embracing Autumn's fashion as much as I am but I hope you all are keeping yourself warm and staying healthy!
P.S.
I have been receiving several requests to post a tutorial for my blouse to skirt from my last post. I will put together a quick one for you lovelies soon! Thanks!