01.27.11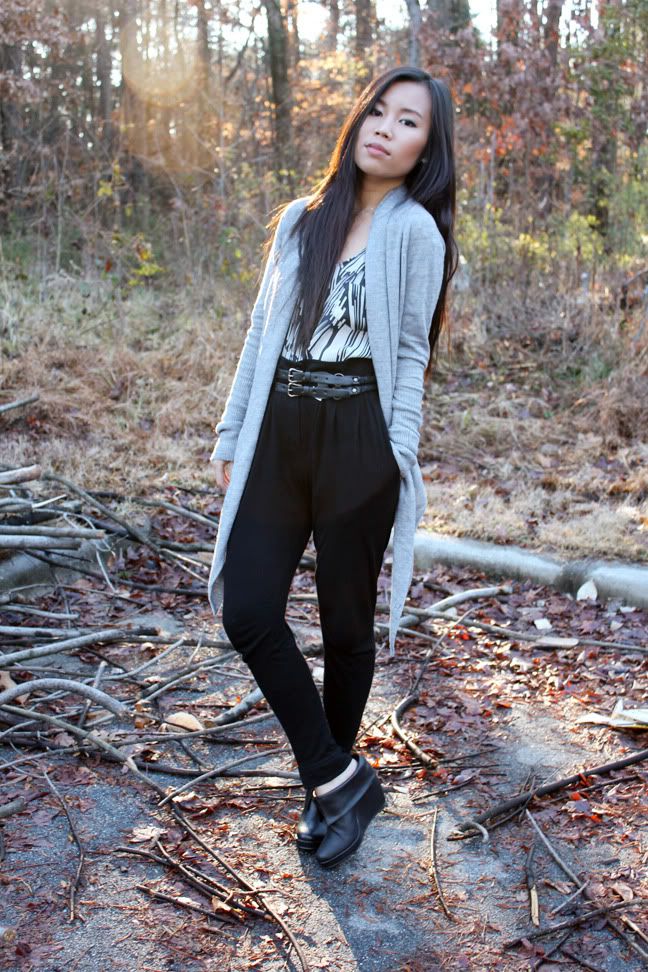 01.28.11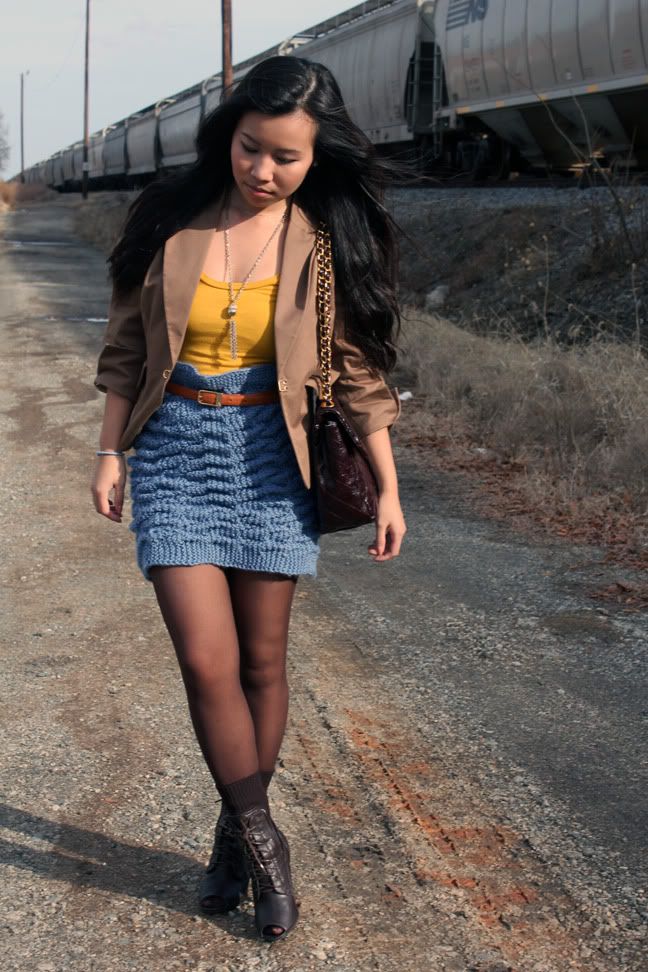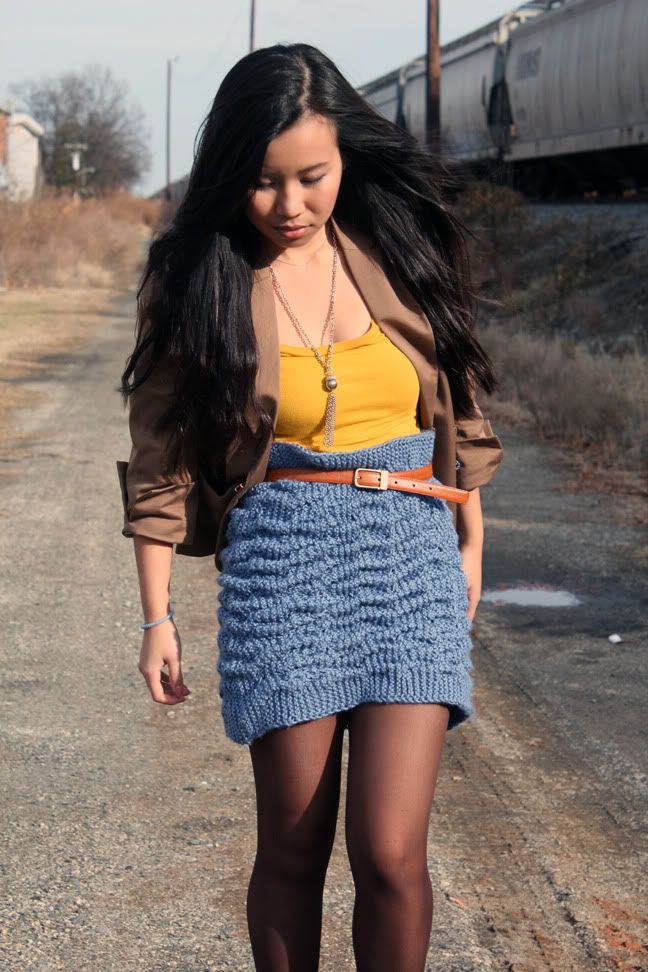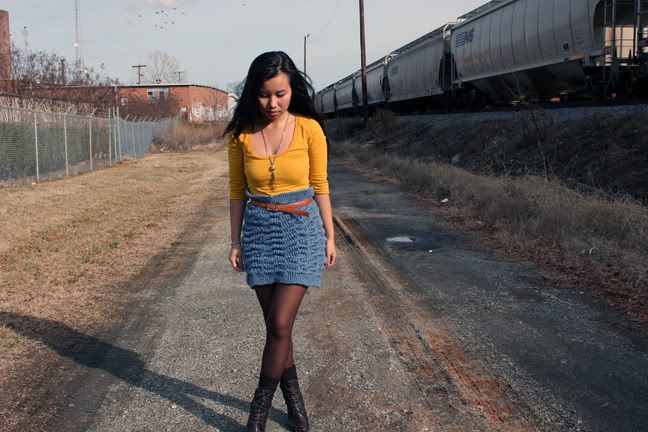 The knitted skirt in the last set of images is made by my beloved mother. I am lucky to have such a talented mother who teaches me so many things. Not only life lessons but she's also the inspiration to follow my dreams and pursue them. I love her dearly.
This has been the longest week! Today is the first day I officially made up for the lack of sleep I've been missing all week long. I literally went through 3 straight days with only 5.5 hours of sleep. On day 3, I really felt as if I was hallucinating. The most terrible feeling. I wish it was avoidable but it's tough having 2 projects due back to back. I'm sure everyone is guilty of being a procrastinator but this semester, I am determine to not be a victim. So I've worked diligently and consistently every day. So how is it that I feel like I'm doing everything right yet I end up pulling all nighters the night before the projects are due still? Sigh...
Well here is one of the project I had to complete. For my studio class, we were assigned to use 3 beefy Hanes t-shirts and design a garment using ALL 3 t-shirts (literally every part of it. From the tags to the ribbed collars). I did a weaving piece to go with the bottom part of the dress and dyed parts of this dress with thai tea. The colors turned out great and better than I had anticipated.
I don't have a good quality image of the finished product but here is the design at it's working stage when I worked on it over the past weekend.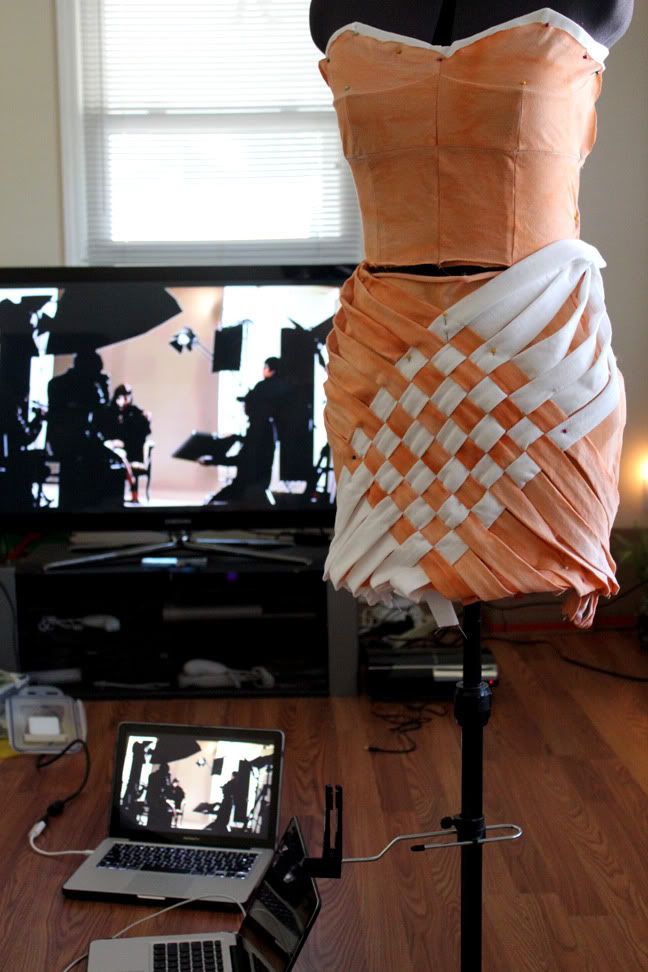 I also purchased a
Wacom Bamboo
tablet and am in love with it. It's so great for beginners who are exploring Adobe, like myself. I find it to be so helpful when using Adobe Illustrator. I highly recommend this because it's so affordable and does its job great!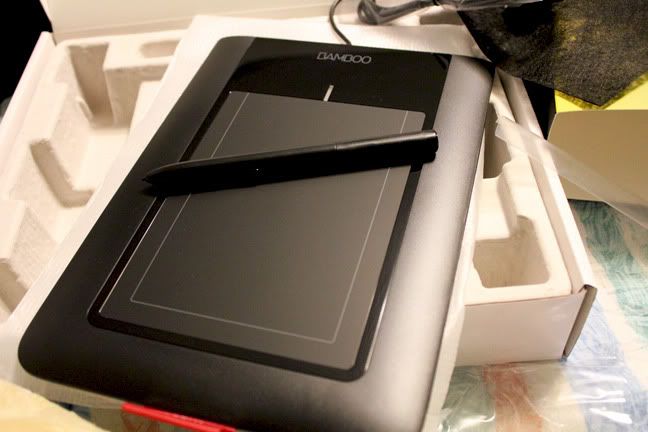 Also, HAPPY LUNAR NEW YEAR!!
This is a one of my favorite thing about Lunar New Year. This treat is called
banh tet
which is traditionally eaten on "tet" (Lunar New Year) day.