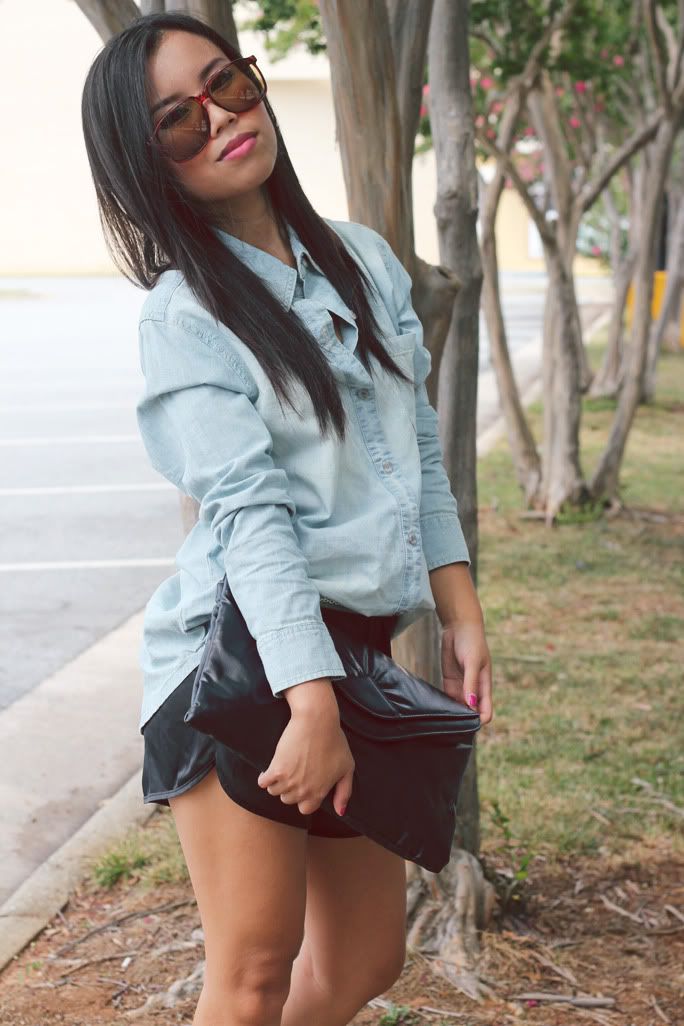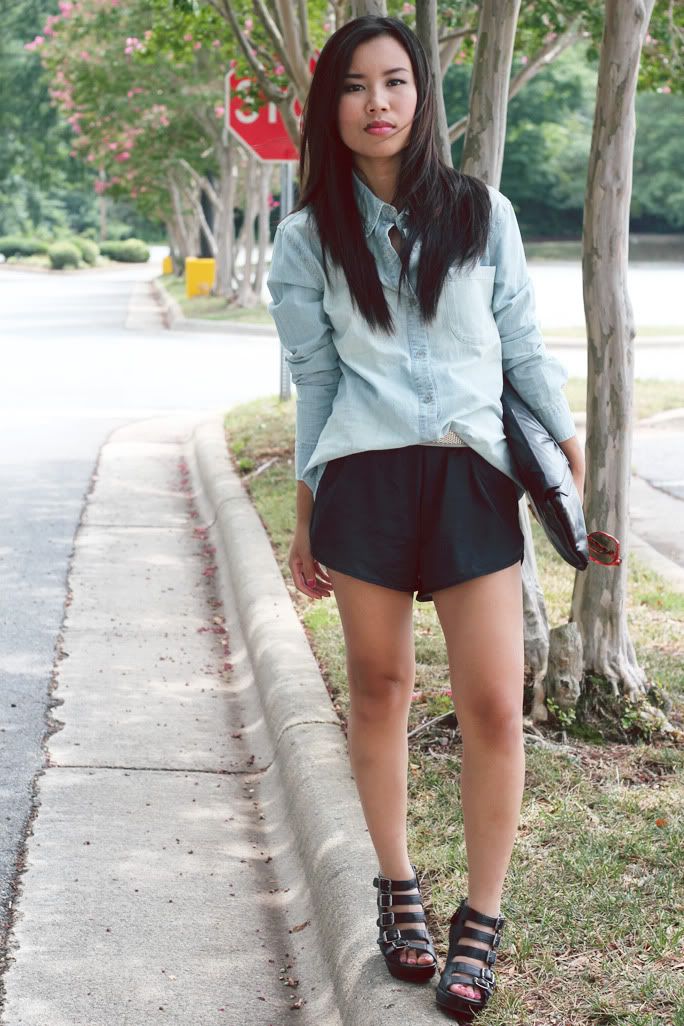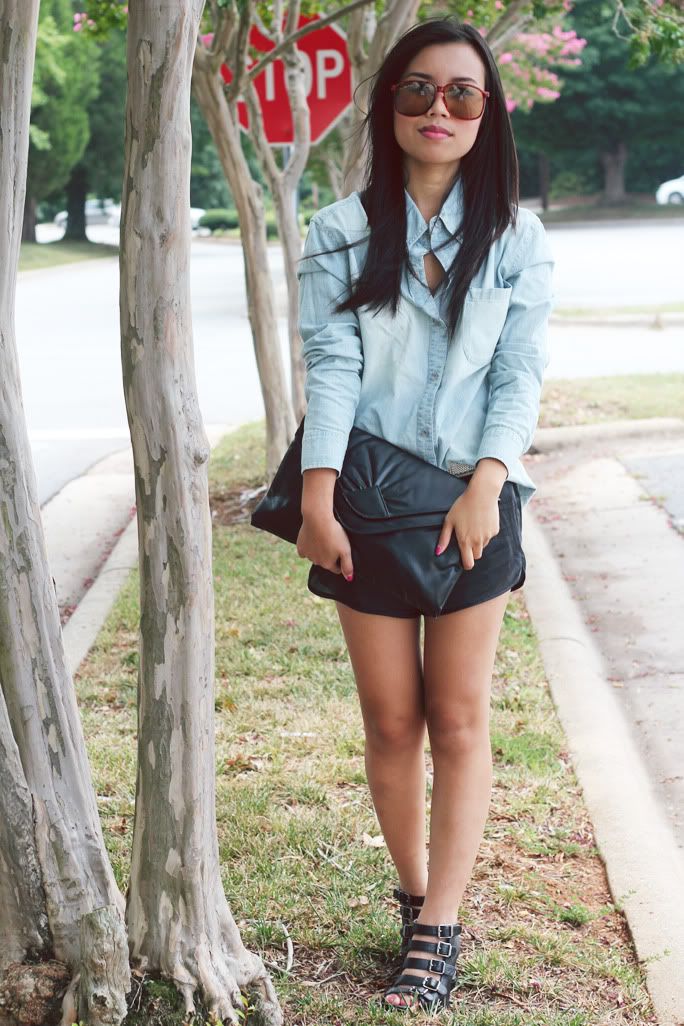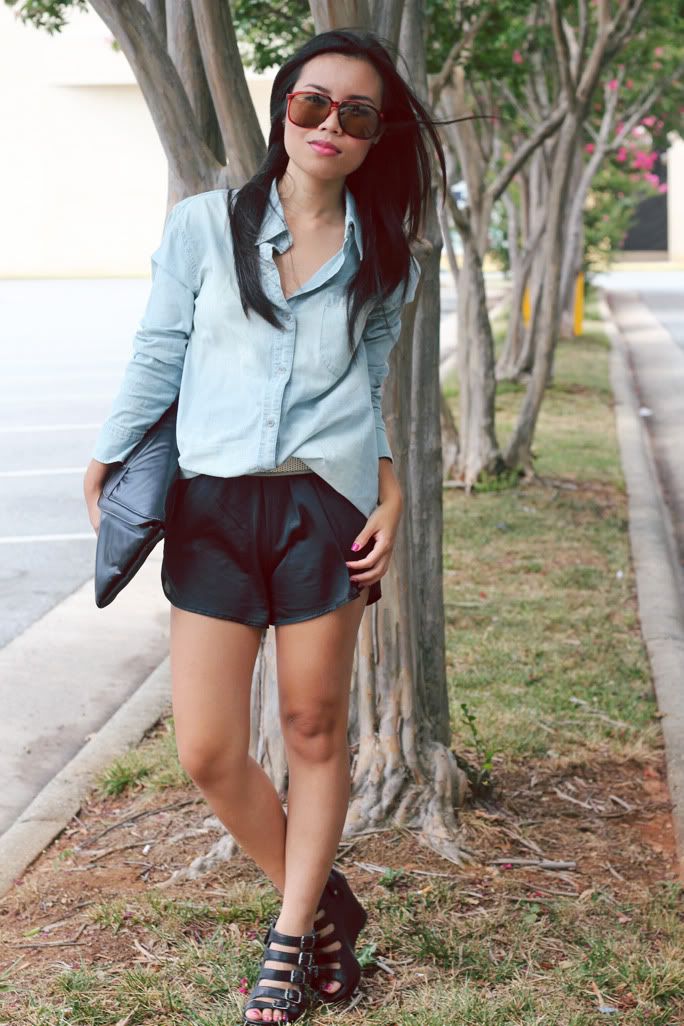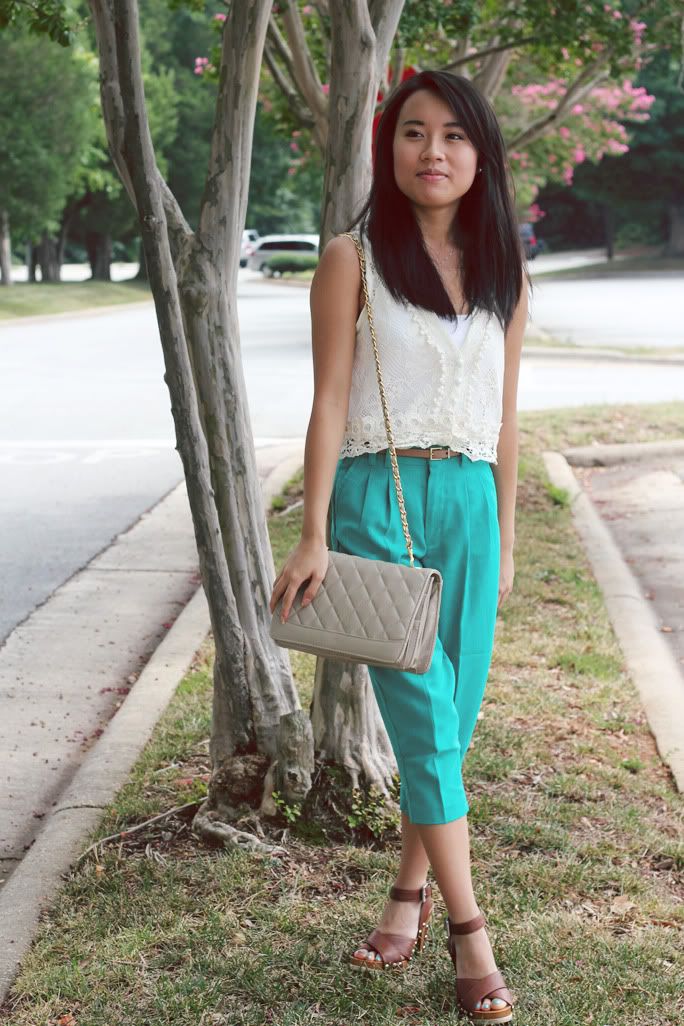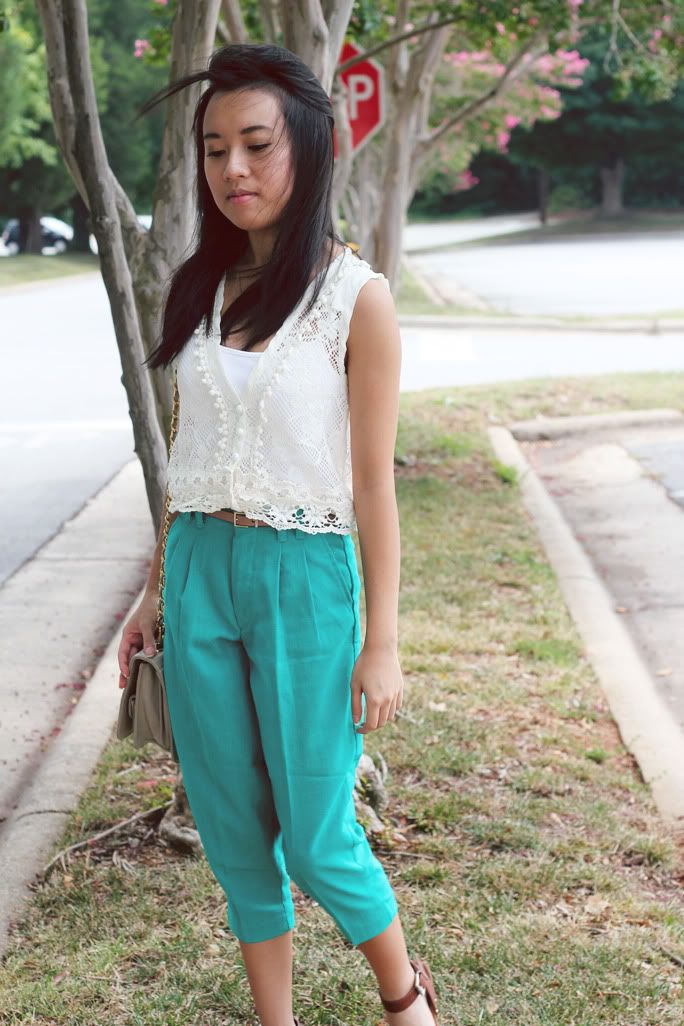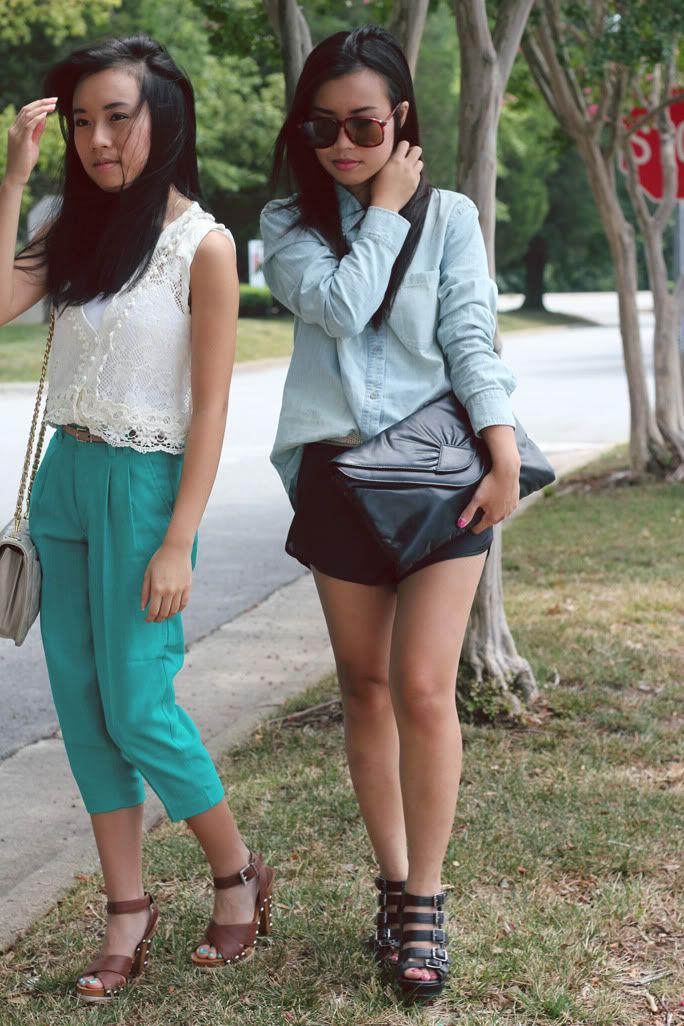 My little sister and I are very similar yet very different at the same time.
I finally found the perfect denim button up. I've been on the search for this all summer long. Most that I came across weren't the right shade or feel. I feel that every girl should have a basic denim button up in their wardrobe. Denim has always been a classic but it is definitely going to be a big upcoming trend this coming season. Everyone is mixing and matching all sorts of denim! Also, those dolphin shorts are just the comfiest!
My little sister's outfit is the cutest. I'm so glad I've persuaded her into dress pants. Cropped trousers are hard to find sometimes especially for petite girls like us. So she is just the luckiest for finding a pair that's just the perfect fit! She has another cute one too. Hopefully she'll decide to wear it soon so I can show you how cute it looks on her!
Happy Friday & enjoy your weekend everyone!