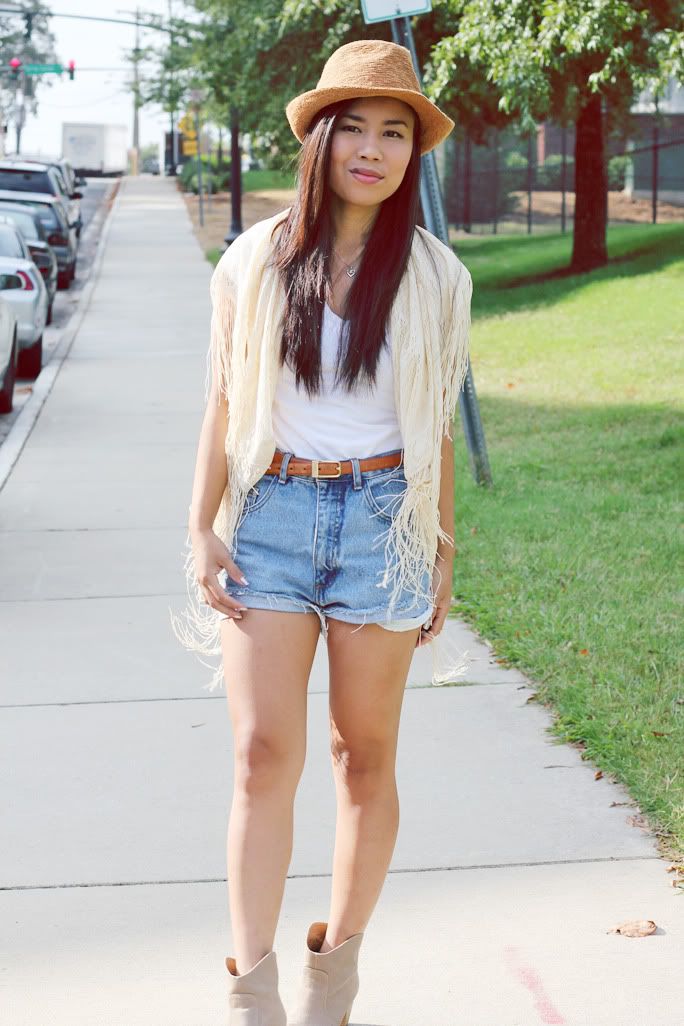 This outfit was worn last week and I believe it was my last glimpse of summer. I love this fringe scarf but didn't know how to wear it. I decided to simplify my outfit with a white tee and cut off shorts to balance the fringe and detailing on the scarf. The scarf is actually an outline of a peacock. I forgot to take a photo of the entire scarf unfolded to show. Hopefully, I'll find ways to incorporate it into other outfits to show you!
This week, in our department, is Residence Executives Week. So yesterday, I was invited to attend the Creative Leadership Workshop. 20 attendees were chosen by the Dean so I felt very honor to be apart of this event. Today, Kelly Cox, a former free-lance designer I used to model for and the current designer of
Peaches N' Cream
(childrenswear). It was so good to see her again and learn about the thing she does. Interning at VF, I can relate and understand the things she was describing. So it's reassuring to know that apparel companies, although very different, can function similarly. So it's great to know that I am gaining an experiences that will be beneficial to my career.