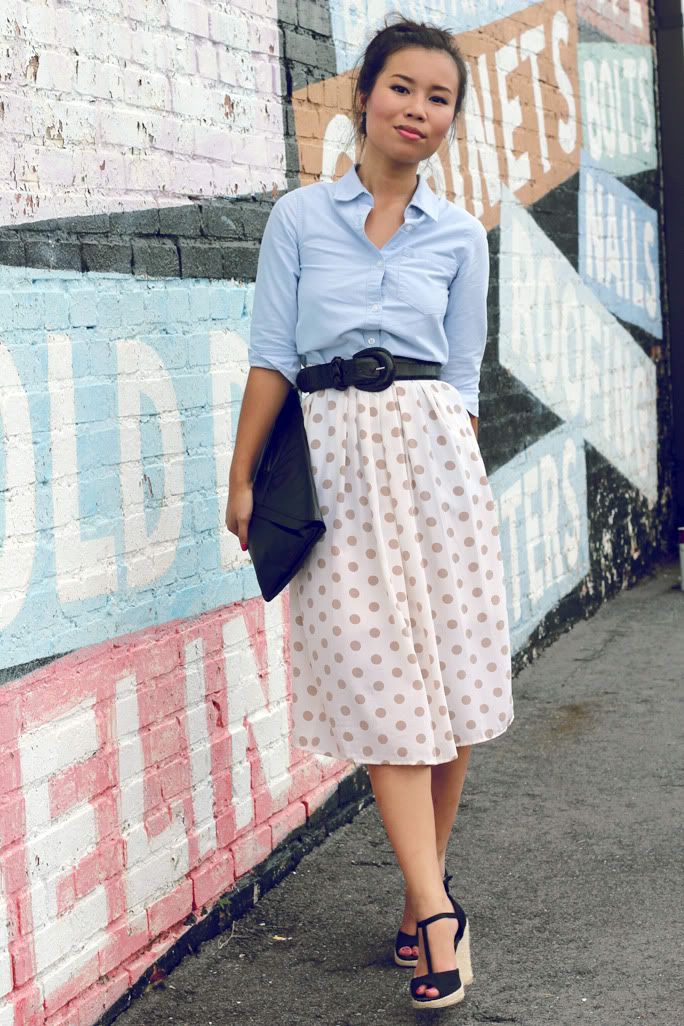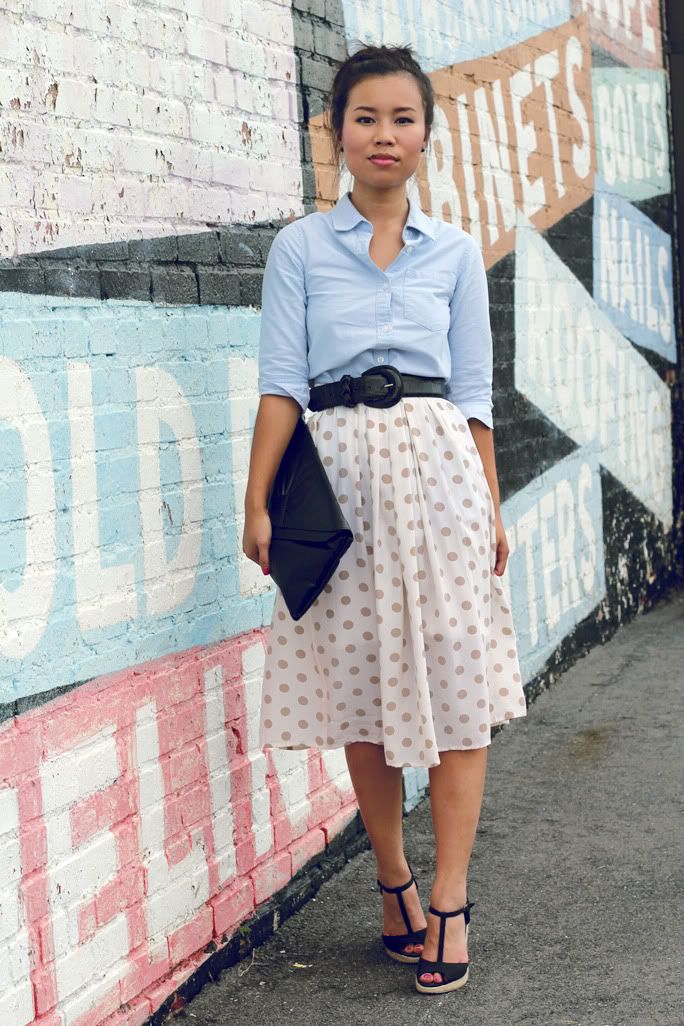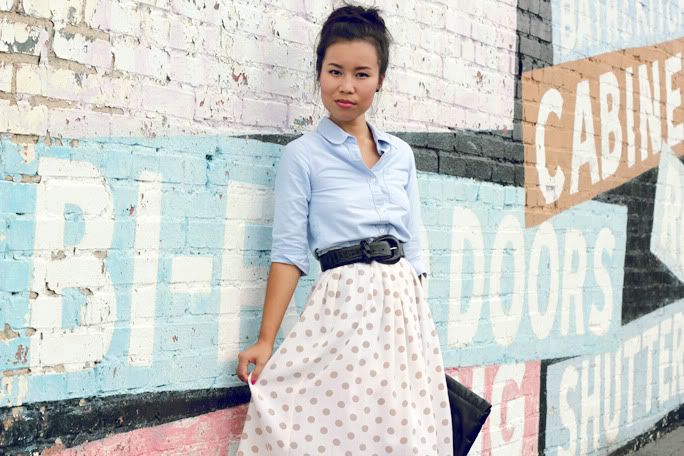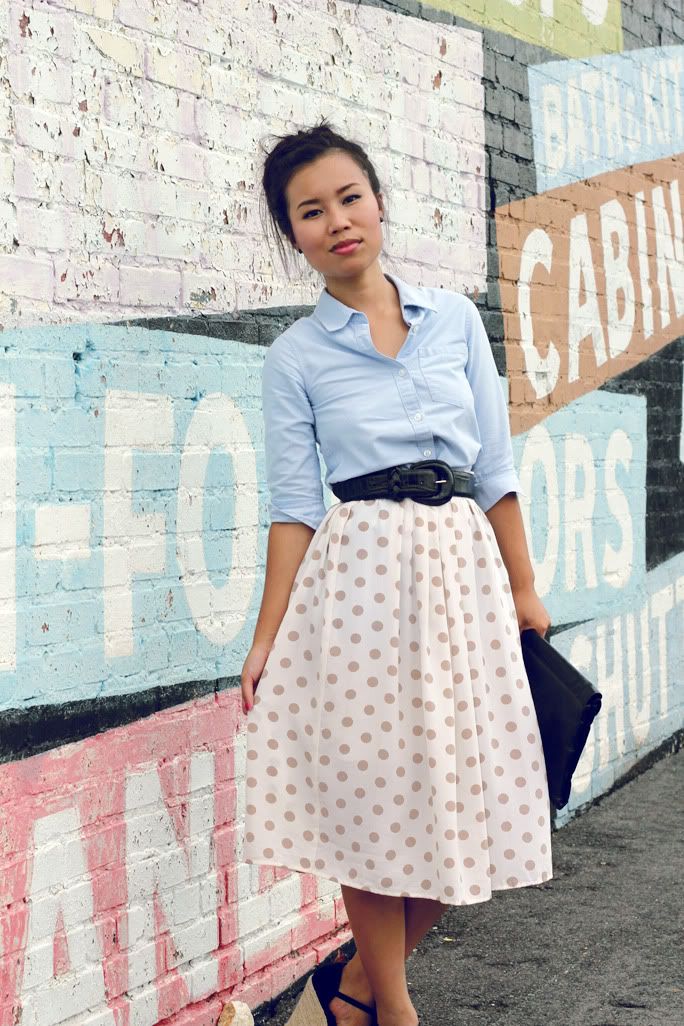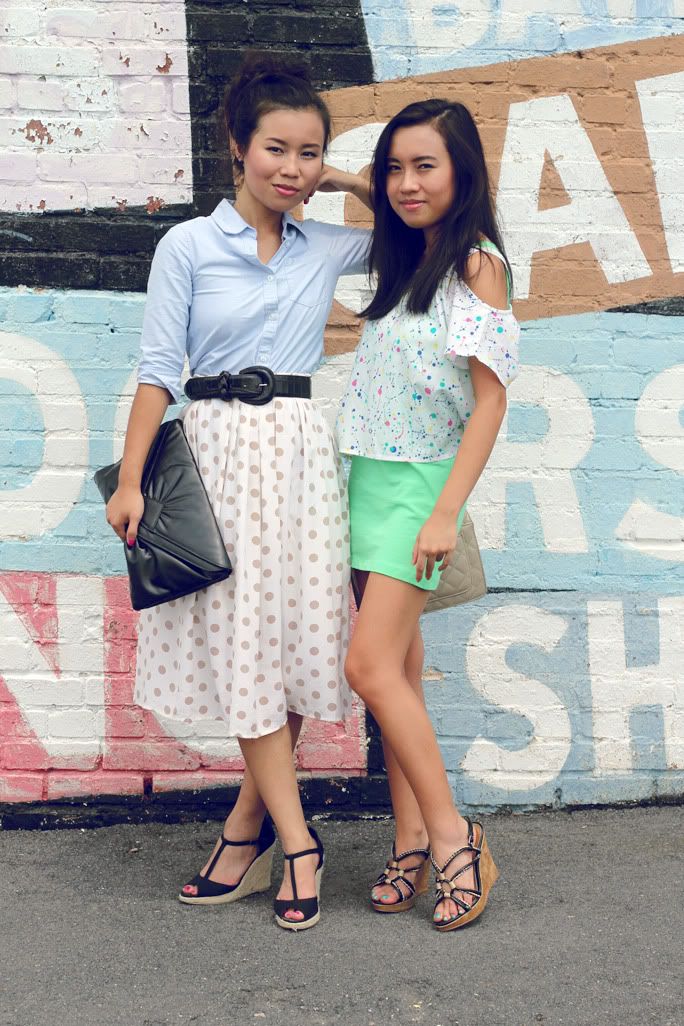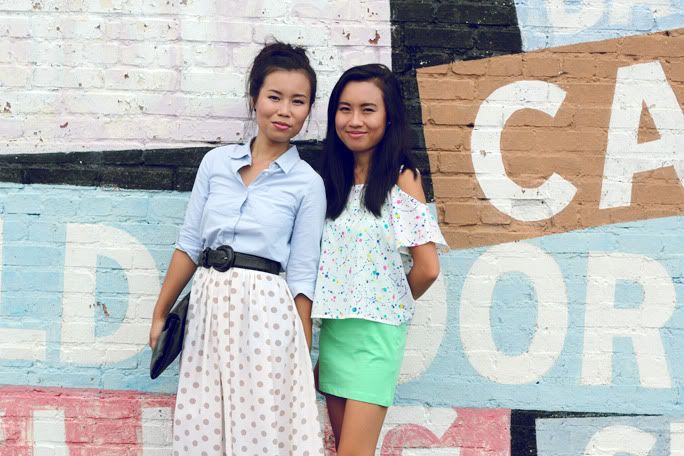 Yesterday, we went to a warehouse to pick out new carpet replacement for our home and I discovered this cool wall next to it. The wall basically covers everything that was in that warehouse. What a neat and creative way to advertise!
In this outfit, I am wearing a vintage polka-dotted, midi skirt I've found. The biggest thing this summer are sheer blouses and skirts and this skirt was definitely comfortable even in this humid weather. It's probably rare that you will find me wearing a midi skirt just because of my height. I've always adored them so I finally took the risk this time. I think they look great if I pair them with heels.
Also, my little sister is just the cutest thing! She is beginning to form her own style and being her older sister, I get to see her transformation and that's just the greatest thing! I love the splattered paint, off-shoulder shirt she is wearing here. Something fun and young; which is very appropriate for her!