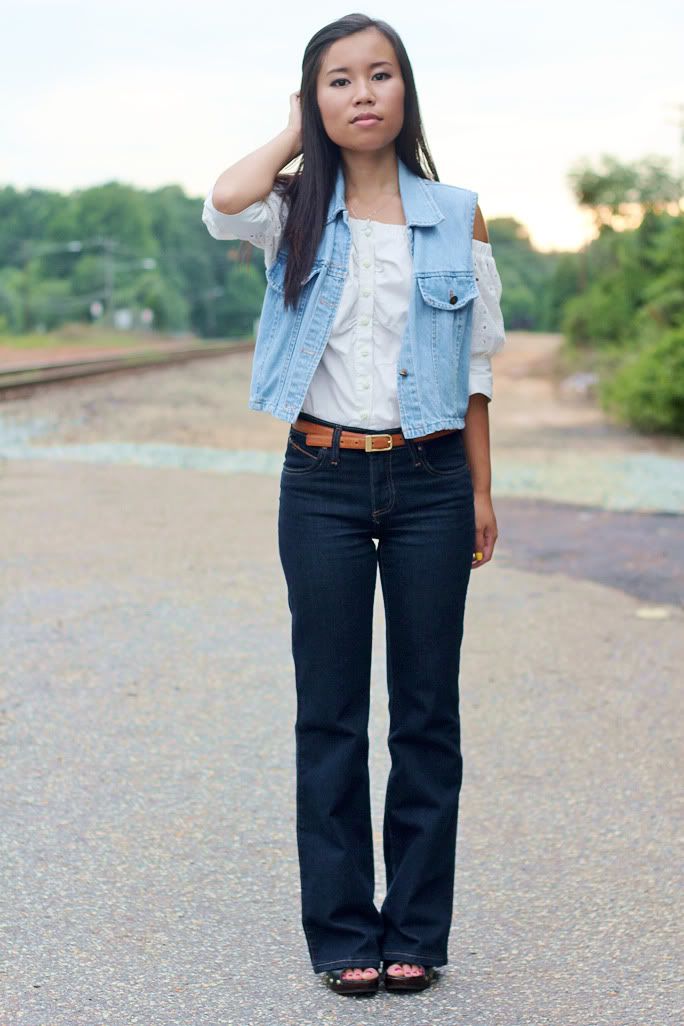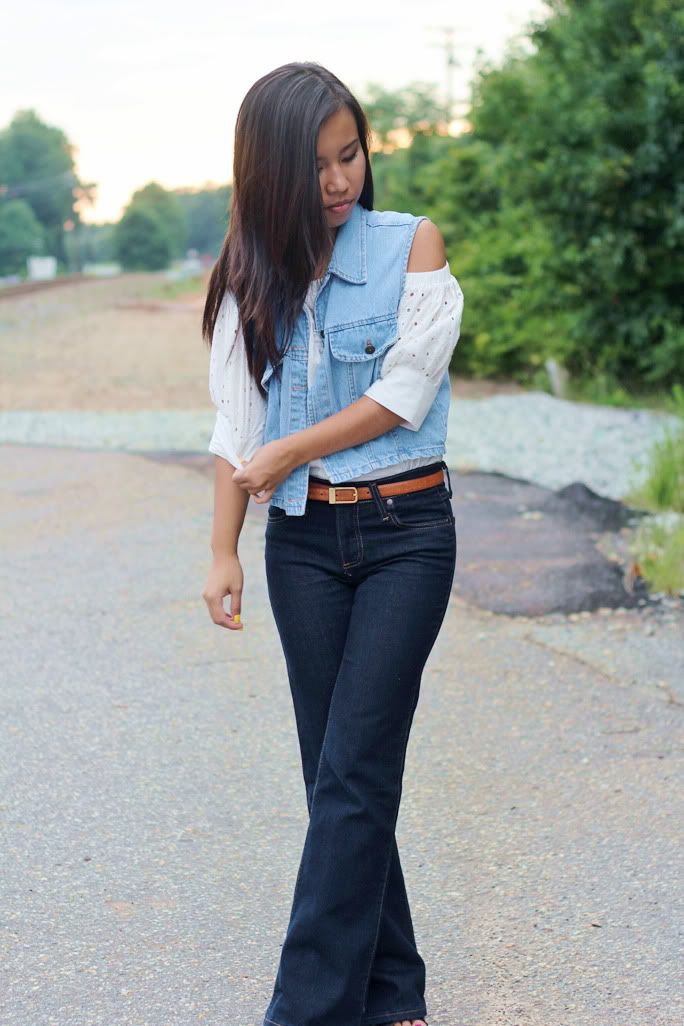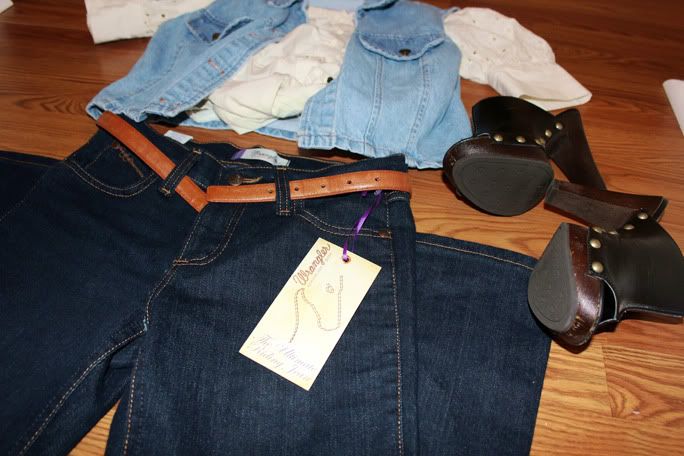 The one thing most people are
afraid
of when it comes to denim is pairing them together. It is very tough to find the exact denim jeans to match with a denim jacket or vest because most likely, the wash never matches. My
solution
to matching is to
NOT
match! Pairing light denim with dark will actually add an interesting contrast which gives an interesting look. In this outfit, I paired my new, free pair of Wrangler jeans with a vintage vest. Not only can you play with the wash but it's age as well; new vs. old.
I received a free pair of
Wrangler
denim thanks to
VF
employee store. This is my first time owning a pair of "Cowgirl Riding Jeans". The fit is great and the quality is top notch. I was a little hesitant at first because I do not ride horses nor do I consider myself a cowgirl but after second thoughts, I wouldn't mind wearing it. As long as the fit is great, I think anything goes!
Also, reserve your pair of my new SA designs denim launching this Fall! Be the first to find out when the jeans go on sale!