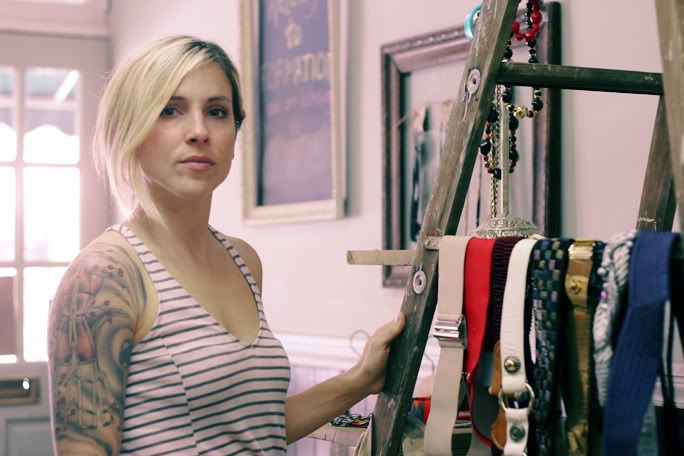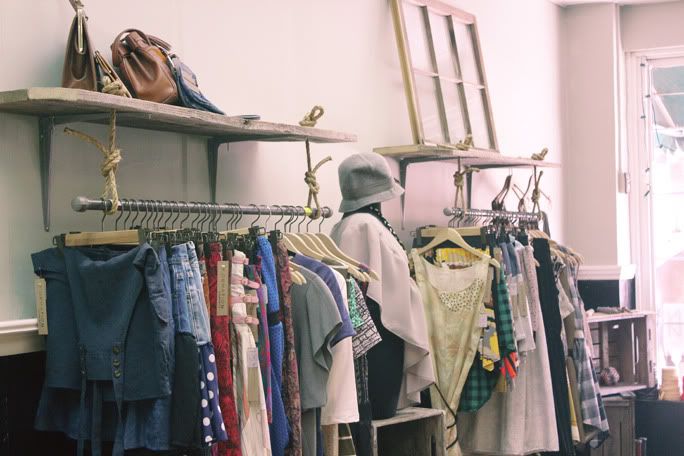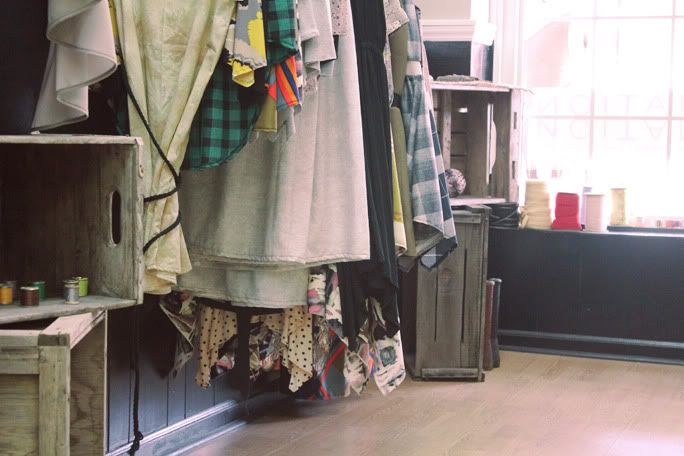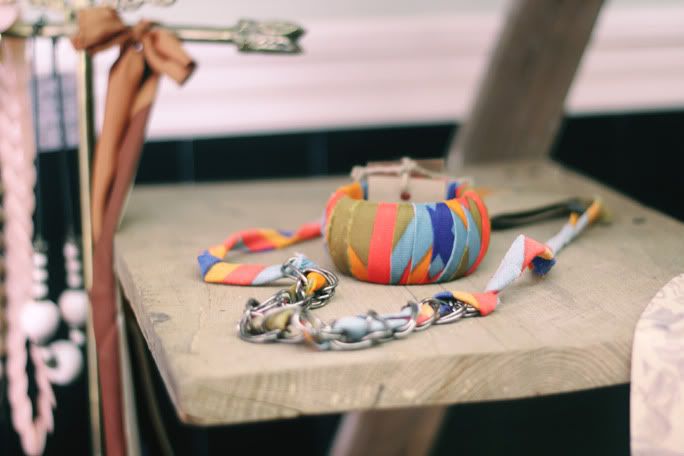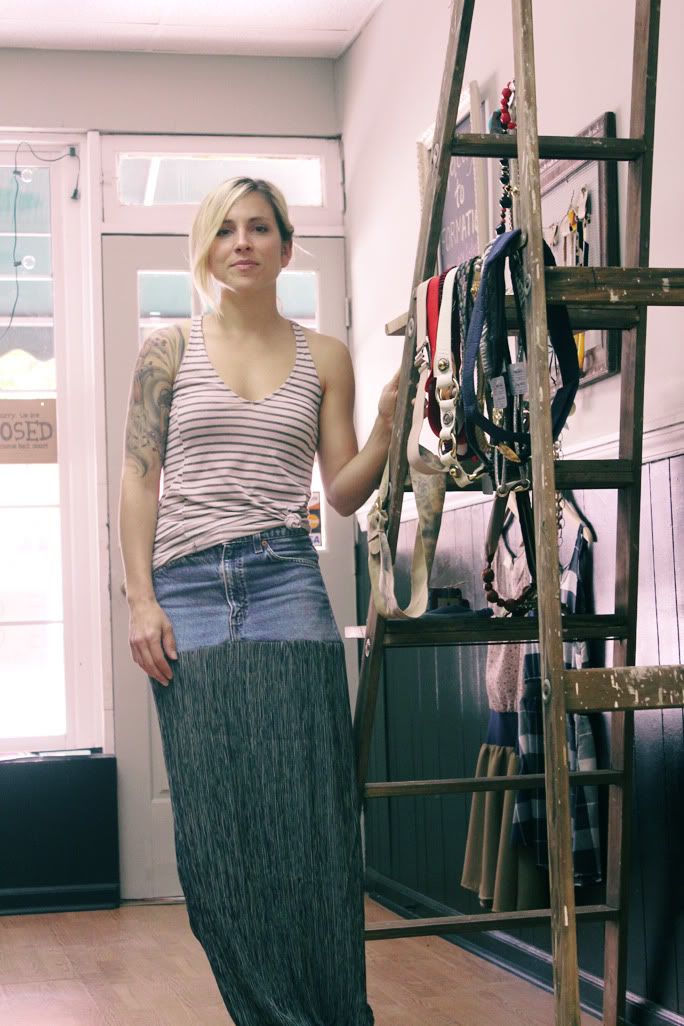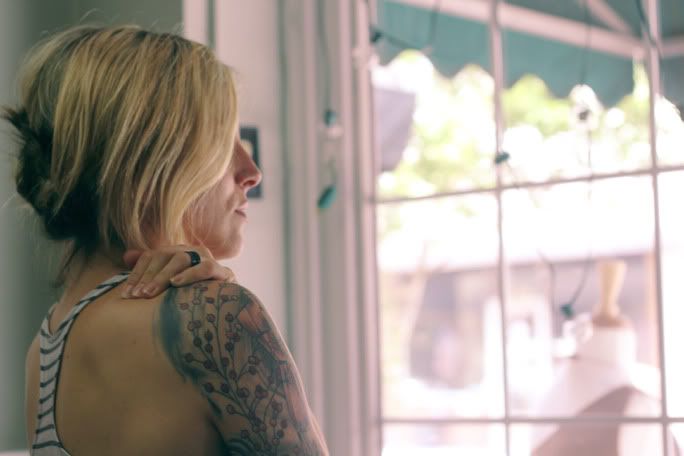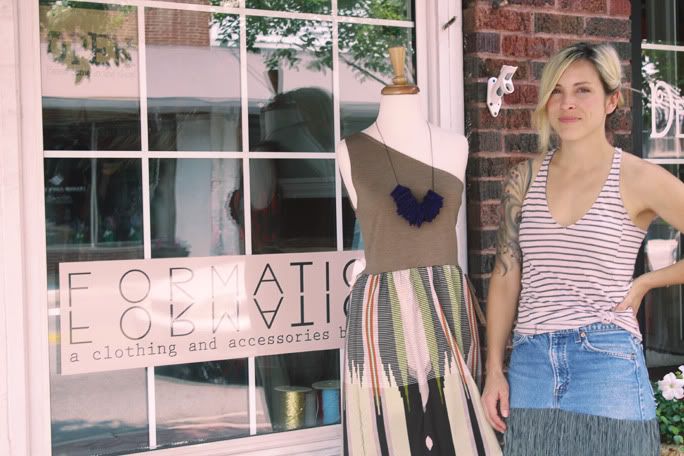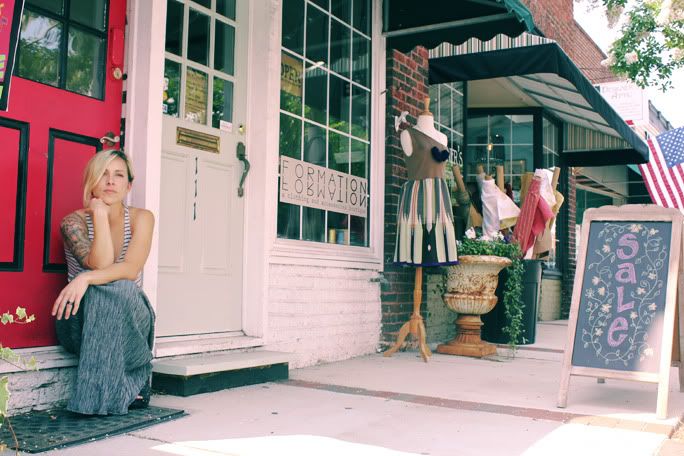 My big announcement that I've mentioned in my previous post is about my summer internship. This summer, it is my privilege to be interning with the notable designer, Amanda Vaughn-Redmon, the previous designer for Urban Outfitter's Urban Renewal line, and the current owner of FORMATION.
FORMATION is a free-standing boutique and showroom for the eponymously named clothing line for women, owned by Amanda Vaughn-Redmon. The boutique was recently launched in April 2011 and is located on North Main Street, at the center of downtown Kernersville, North Carolina.
FORMATION features handmade clothing in the "FORMATION" brand and carefully reconstructed and repurposed apparel in the "FORMATION remade" line. The store also carries vintage wear nitpicked with only the most creative buyers in mind.
Amanda Vaughn-Redmon is an apparel and jewelry designer who have graduated from the Savannah College of Art & Design (SCAD) with a degree in fashion design. After her graduation from SCAD, Vaughn-Redmon was the first from the school to secure a position working for Urban Outfitters, a clothing store chain stretching across the United States and beyond, operating more than 140 locations.
While relocating to Philadelphia, Pennsylvania and working at Urban Outfitters for six years (2005-2011), Amanda Vaughn-Redmon gained her title as the first designer for their Urban Renewal line (Urban Outfitters' recycled fashion project which includes handcrafted pieces made from vintage, dead stock and surplus materials). She worked as a designer for knits and woven's. Her job at Urban Renewal is to turn vintage fabrics into eco-chic garments.
Amanda Vaughn-Redmon describes her style of designing as unorthodox therefore, she is not conformed to a certain aesthetic or way of designing. Her favorite way to design is through experimentation with asymmetry shapes and through the respondent of her fabrication and drape. These traits are very evident when viewing her designs. Many of her collection consist of clever color selection and design manipulations. For her accessories, Vaughn-Redmon utilizes any materials that she has laying around her shop or at home to incorporate to her designs.