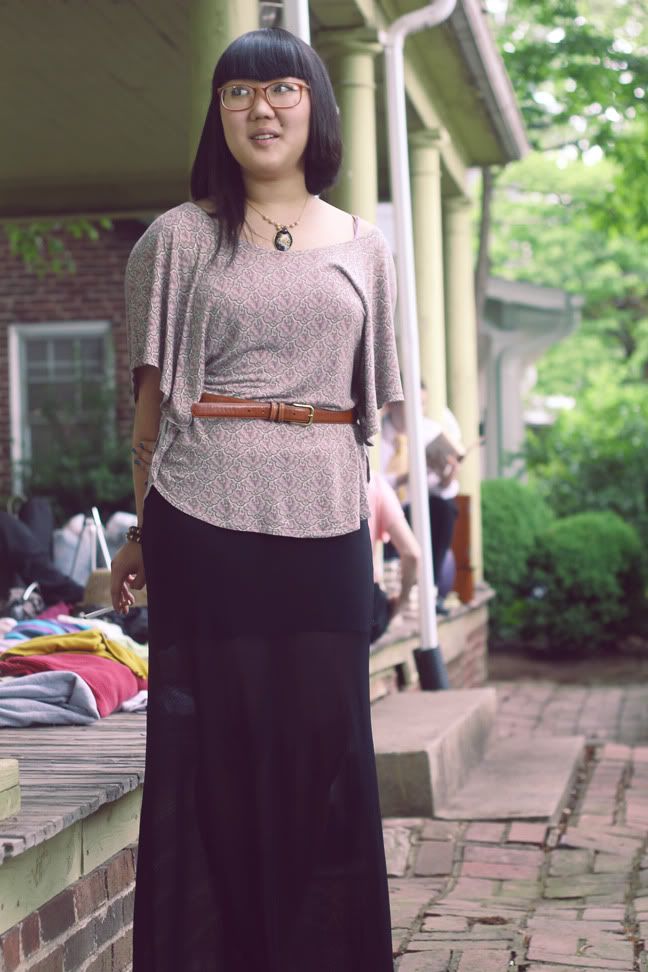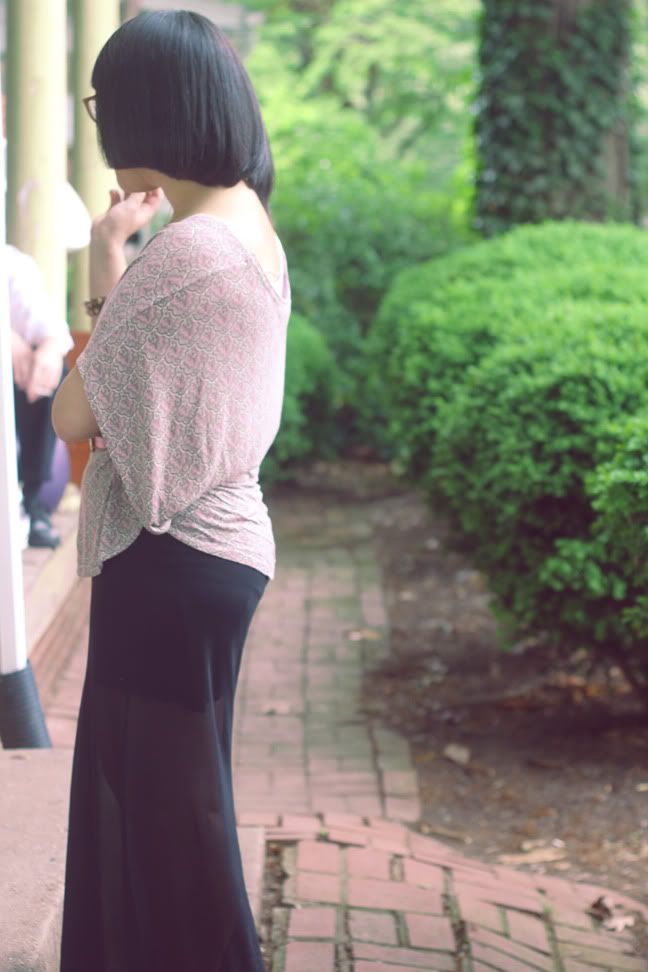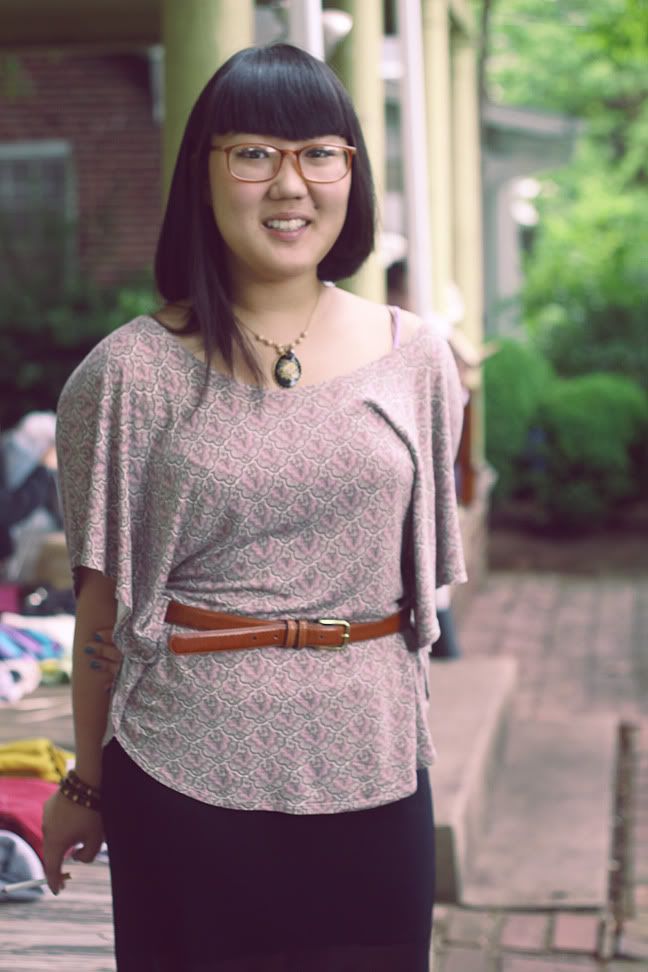 Miri Han's style is nothing short of brilliant. If you pass by this lady, I promise that you will find yourself catching a glimpse of her. From her edgy haircut done by the hairstylist, Kyle Britt, to her one-of-a-kind vintage pieces, Miri is on top of my list when it comes to great style. I met Miri Han through her roommate, Jessica Fritz, who will also be featured on my blog. I then found out that we are in the same major and next thing I know, we were taking classes together! Miri has graduated from the University of North Carolina at Greensboro and will be moving away to do her internship this summer. So I had to take advantage of this opportunity and snap some photos of her and do a quick interview while she was still in town.
Can you tell us a little about yourself?
My name is Miri Han and I graduated from the University of North Carolina at Greensboro with a major in Consumer, Apparel, & Retail Studies. I'm from Charlotte, NC but born in Seoul, South Korea. I am currently employed with Anthropologie and have been for two year. I am about to start my internship program with the visual team at the Charlotte store and hoping to grow within the company!
What influences your style?
My style definitely changes frequently but currently, I am experimenting with minimalistic/deconstruction style that was heavily shown throughout the eighties in Japan. I am influenced by the nineties and grunge scene as well. I enjoy the asymmetrical shape, ripped up bottoms, drapery, chunky shoes, etc. Some of my favorite designers that I have been influenced by are Rick Owens, Alexander Wang, Yohji Yamamoto, and Comme De Garcons (Rei Kawakubo).
What are some of your favorite stores/brands?
I shop at MANY places but my top stores are Anthropologie and Urban Outfitters. These stores are convenient since I get a great discount, but they also carry items that fit my look. I also shop at several fast fashion retailers such as Forever 21, H&M, and online retailer ASOS.com. I love that these stores are affordable with many styles to offer! All in all, you will most likely find me with items that are hand-me-downs or thrifted!
What do you enjoy doing on your spare time?
During my spare time, I like to explore the town! I take value of community events such as shows, festivals, art parties, etc. If I'm not out in town, I enjoy being surrounded by good company, listening to good music, eating good food and drinking good beer!