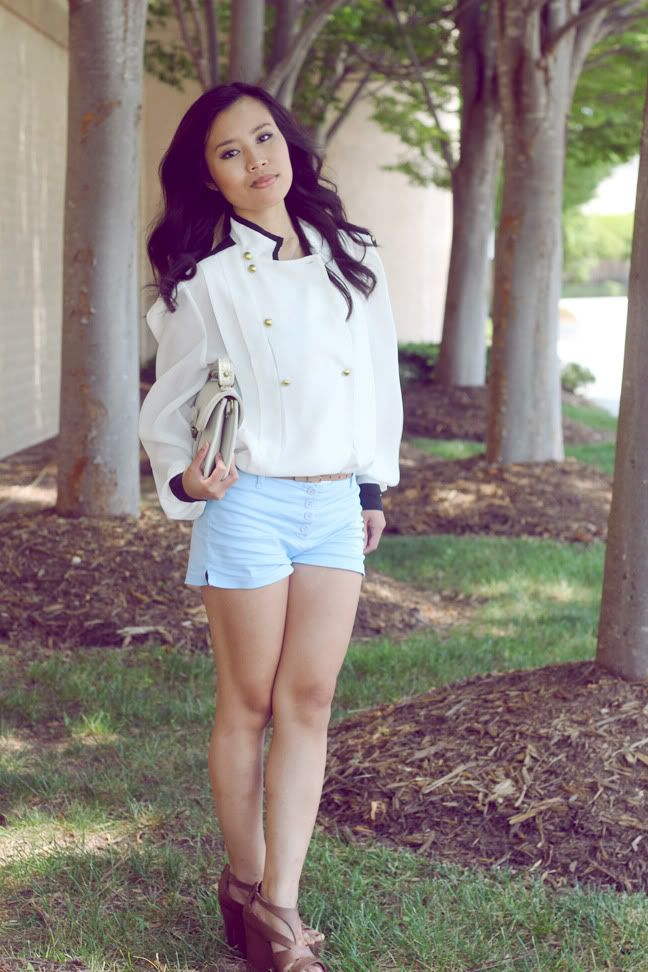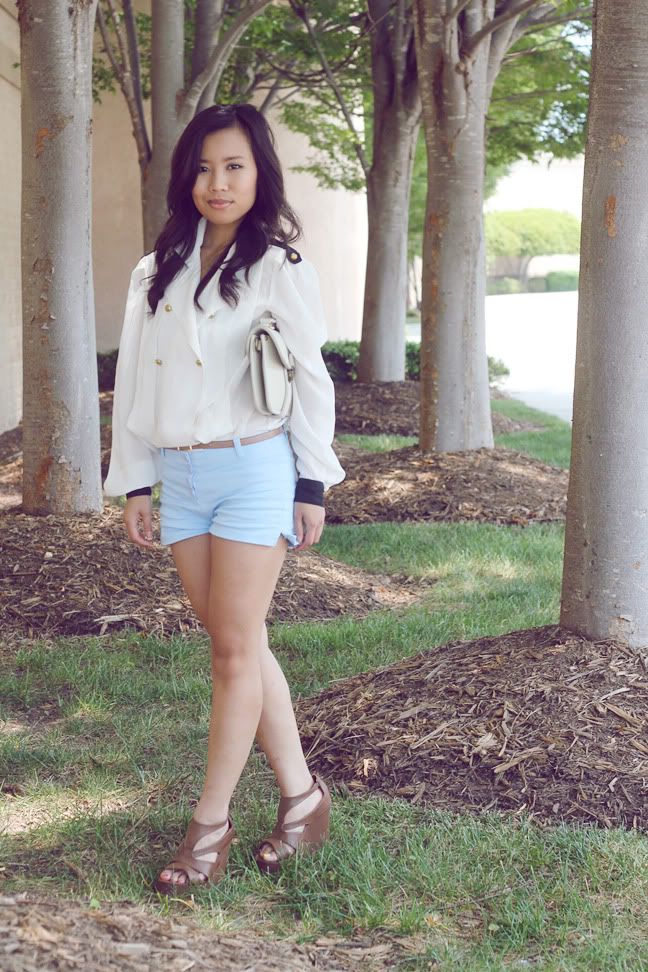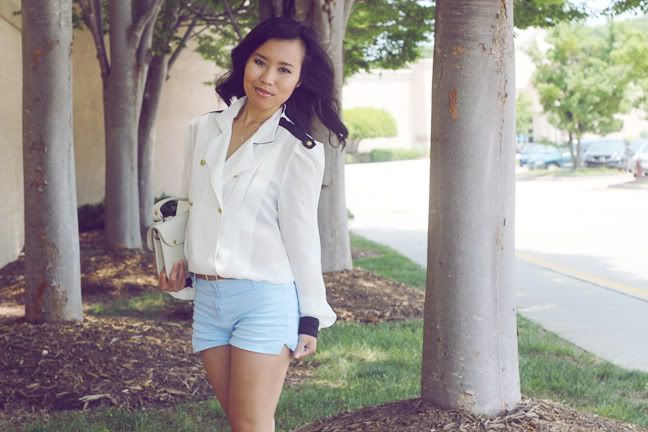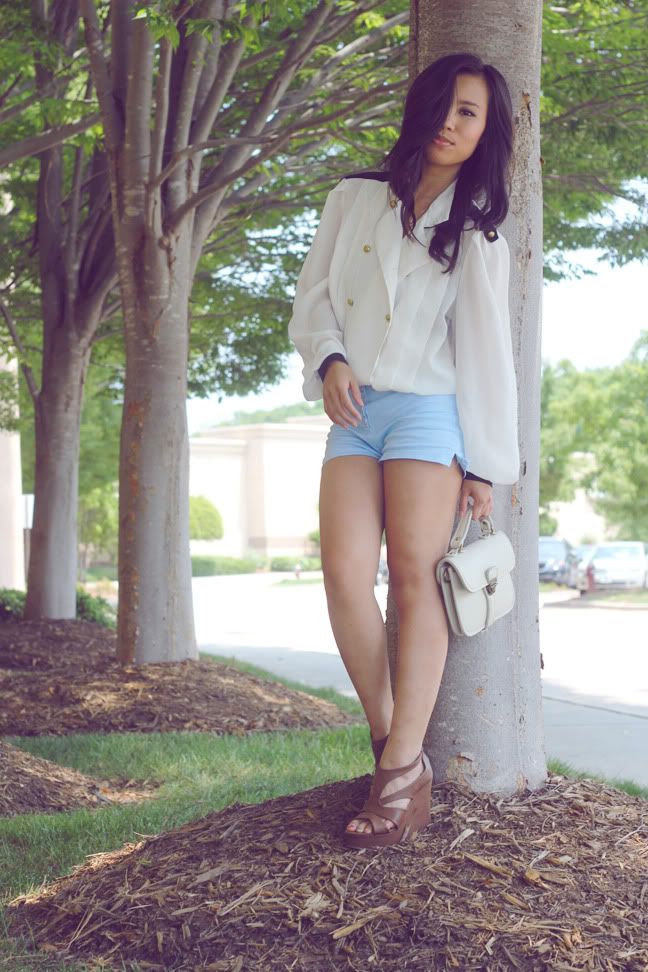 This blouse is so great for the summer! I am in love with the military vibe but because the nature of the fabric is drape-y, it balances that edgy, military look. Also, a super plus to sheer fabrics for the summer. It really does its magic in cooling you down! Sky blue is so in for me this summer! Thanks Jessica Fritz for the hand-me-down shorts!
Also, check out the student organization,
THREAD's new tumblr
. All of the officers were introduced on there so I had a little section on there as well. You can read more about me through the Q&A's.